BEACHY WAVES ARE ON THE RISE
With Joico Celebrity Artist, Jill Buck Of Salon 901
Think we've seen the last of the easy, undone curl trend? Hardly. Joico Celebrity Artist, Jill Buck, of Salon Nine Zero One, has just unfurled a totally novel way to create these carefree-looking waves using Beach Shake and new Rise Up Powder Spray – a flat-out breakthrough that delivers instant, lofty, luxurious texture in a single, breezy "puff" of product. Watch Jill's cool technique, and learn her texture tricks….
Why beachy waves can be finicky…
Typically, beachy waves are created by winding hair fully around the barrel of a curling iron, leaving ends out, and messing tendrils up with your fingers so they develop that imperfect look. But anyone who's tried the technique knows it's a bit of a crapshoot – it's all too easy to wind waves overly tightly, or leave them on the wand too long. And that results in more defined, symmetrical curls…not the look of someone who's spent the day at the beach with sun and sea in their hair.
How Jill's technique is different…
Jill eliminates the risk of "perfection" by using the traditional wand technique for the underneath layers of hair only. Then, she pivots to a more natural curling-iron move – more on that, below – to create an undone look for the top layers.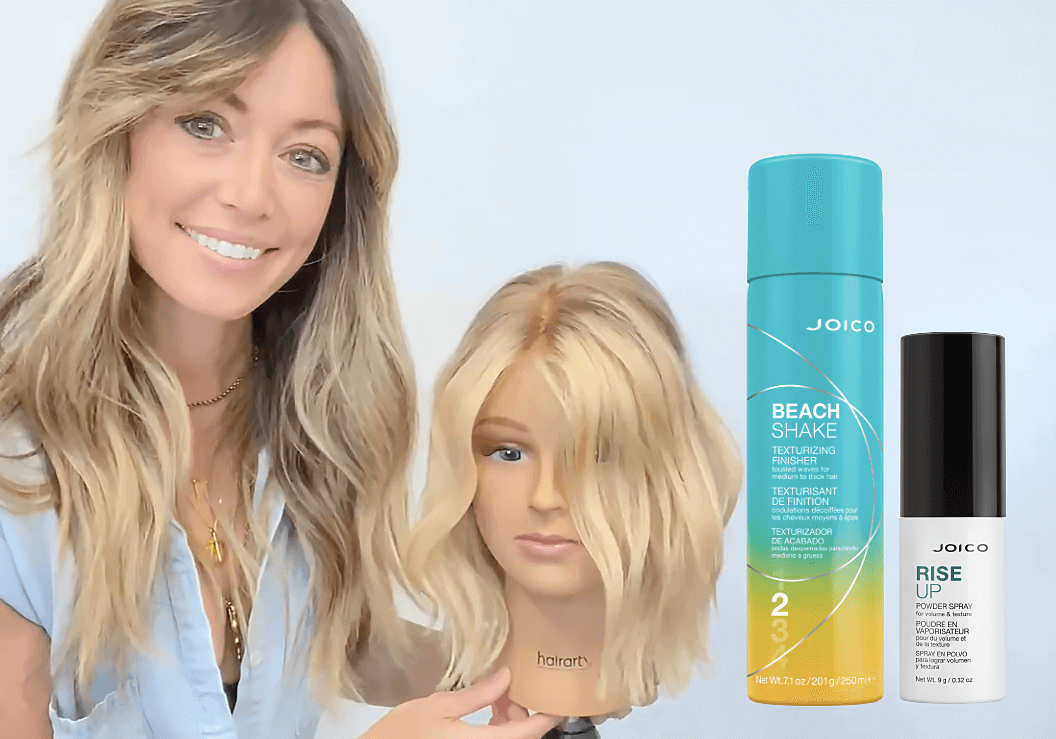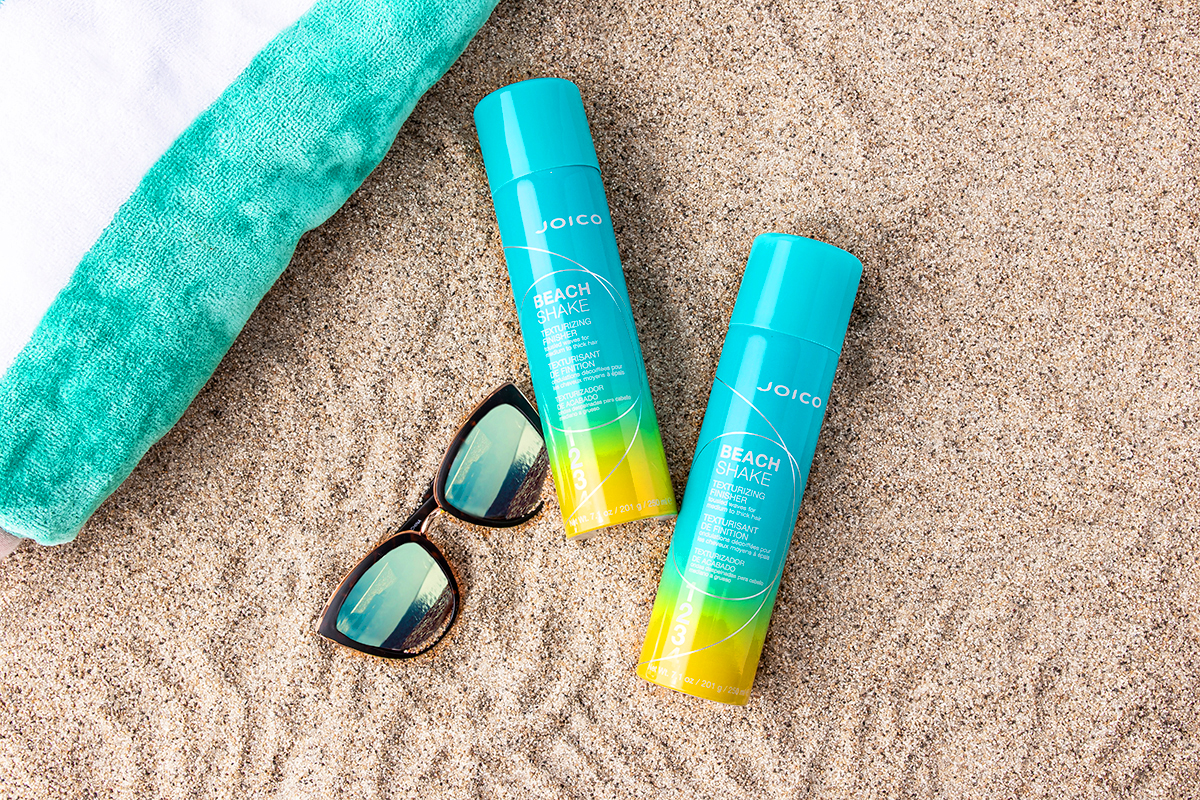 Beach Shake Texturizing Finisher: The first seaside styling spray that delivers glam, beachy texture, satiny hydration, and protective separation in a single, transformative spray. With touchable Beach Shake, you get the ultimate vacation from texturizers that leave behind a dry, salty finish; and the ability to create perfectly "imperfect" separation.
NEW Rise-Up Powder Spray: Immediate volume and texture in a single, breezy "puff" of product. Taking volume and texture to all new heights, this instant, uplifting product delivers a lightweight, fine-mist powder with long-lasting hold and pollution protection… all in an easy, targeted application that never leaves behind traces of visible residue.
View this post on Instagram
1. Clip top layers and crown hair out of the way.
2. For grip and hold, spray Beach Shake onto underneath layers and brush through thoroughly to remove any snags or tangles.
3. Begin loosely curling one-inch sections of hair, leaving ends out for a more natural look. Be sure to alternate curl direction from section to section – one section facing forward, one section facing back – to break up the defined pattern.
4. Now, release clipped-away hair and spray thoroughly with Beach Shake.
5. Take a one-inch section of hair framing the face, and hold it in your hand. Bend it slightly over the barrel of the curling iron, and rub the hot barrel back and forth to create a slight wave in the hair. Continue this move all the way down the strand, alternating between laying the barrel on the top of the hair, and underneath the hair. (You're almost creating a rollercoaster-track effect; for visual, see video.)
6. Continue this move until all top layers are wavy.
7. Next, lift up top sections of hair and spray Rise Up into the layers for lift.
8. Tousle with fingers and you're good to go!