You're a blonde with fine hair…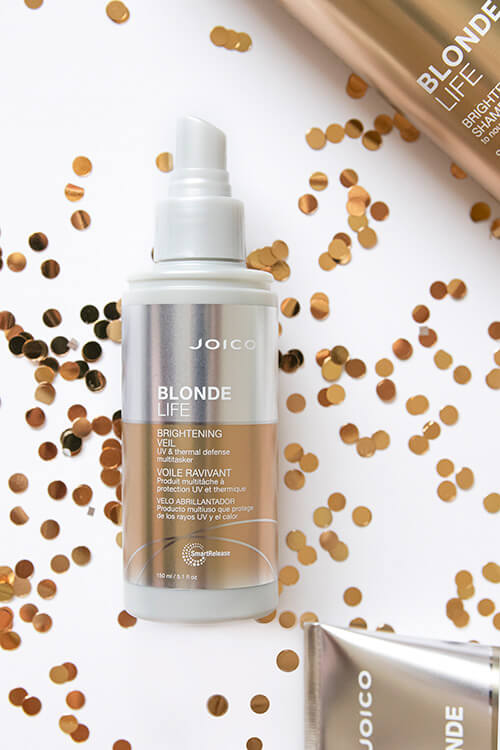 You need: Blonde Life Brightening Veil
Because: The light mist of this delicate-but-hardworking product will protect your fragile strands from UV damage while adding a glorious shine.
What else:
Protects strands against thermal, chemical, UV damage and humidity
Instantly adds shine and manageability
You're a color-treated brunette or redhead…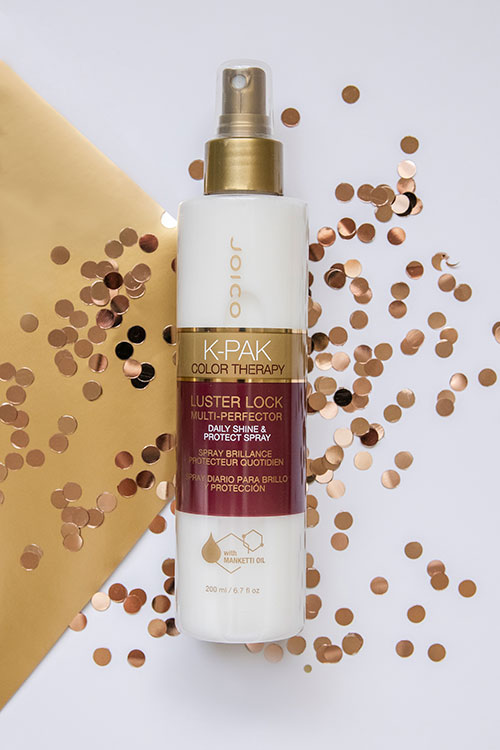 You need: K-PAK Color Therapy Luster Lock Multi-Perfector Daily Shine & Protect Spray
Because: This bi-phase spray is a huge multitasker, locking in color like nobody's business. From instant detangling to massive shine and condition with a silky finish, this product is perfect for hair that requires color protection, detangling, shine, protection, and nourishment.
What else:
Locks in more than 89% of color vibrancy after ten shampoos*
Each strand becomes 2X as strong
Full UV and heat-styling protection
Reduces the appearance of split ends
Your hair needs protection from damage…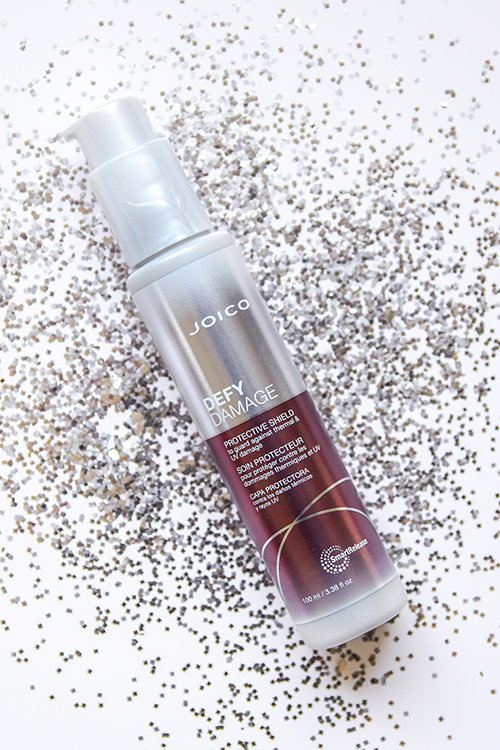 You need: Defy Damage Protective Shield
Because: This is a reach-for-it-everyday kind of product, no matter what your hair type. Cocktail this pioneering protector with any other favorite Joico product to help shield hair against daily styling and mechanical/thermal damage, while blocking out UV and environmental harm. Just apply a few drops into damp hair, comb through, and you're done!
What else:
Instant, daily protection from damaging heat, UV and environmental exposure
Makes hair 4X more resistant to breakage during heat styling *
Protects against color fade
Leaves hair soft, shiny and looking-healthy
You're a multi-dimensional brunette with coarse hair…
You need: K-PAK Color Therapy Restorative Styling Oil
Because: This doozy of a treatment stands up to hair that needs extra oomph and strength, while polishing those thick strands so they can be blown dry into a shine fest.
What else:
Conditions color-treated hair and provides shine
Helps leave hair strong, healthy-looking, and protected
You're a blonde with medium to thick hair…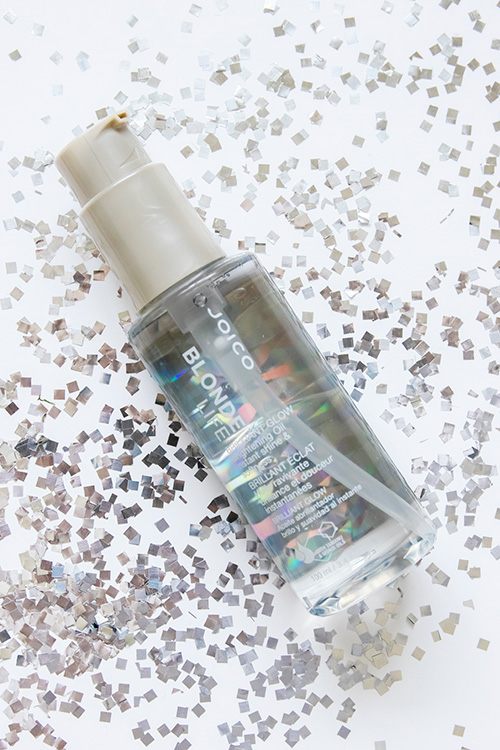 You need: Blonde Life Brilliant Glow Brightening Oil
Because: You want shine without the greasy look typical of some shine serums for thicker hair. You'll also get the benefits of a truly clear oil that will never stain blonde hair or lend a brassy look.
What else:
Makes any shade of blonde hair appear brighter than ever
Provides 87% less combing breakage on clean, damaged hair
Shine-boosting properties seal in moisture and smooth frizz
Leaves hair feeling silky and soft to the touch
You have (stiff!) damaged hair…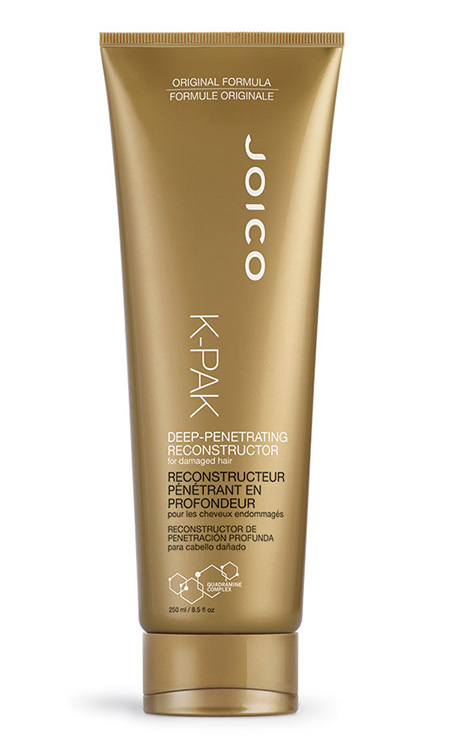 You need: K-PAK Deep Penetrating Reconstructor
Because: Quite simply…it's one of the quickest, easiest, greatest treatments for hair that's in need of intense repair. A cult-favorite and award winning hair-healer, instantly repair hair with this '5-Minute Miracle'.
What else:
Strengthens strands and protects against future damage
Works quickly to visually and physically transform each strand for optimal hair health
Transforms damaged hair of any texture, length, or thickness, in minutes
*Against combing breakage on clean, damaged hair