In 2011, she moved to Los Angeles and was welcomed into the Nine Zero One family. She operated the Braid Bar on Santa Monica Blvd and steadily grew her clientele. Over the next few years she worked her way up as a stylist and pursued opportunities to meet new clients and assist some shining stars — Julianne Hough, Nina Dobrev, Jessica Simpson, Selena Gomez, Lili Reinhart among others.
"Embrace the chaos, seek creativity and stay positive." understands the whirlwind of the industry but does her best to build solid relationships with each and every client. Relationships matter and so does helping people feel good about themselves. Among her presence in the salon, Buck also works Dancing with the Stars, red carpet events, oversees direction of the Beauty Coach video series, tours with Beauty Coach and is an educator with 901 Academy.
"The payoff is seeing the smiles on my client's faces. I want them to be confident, be comfortable and to know I'm always there for them.".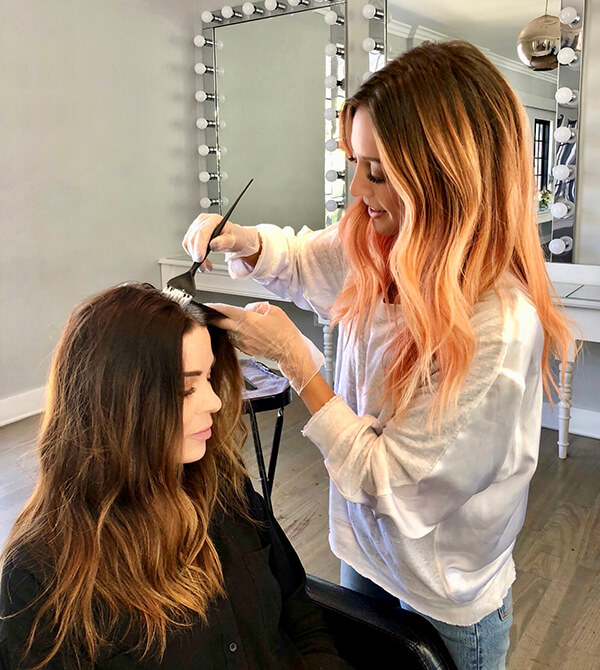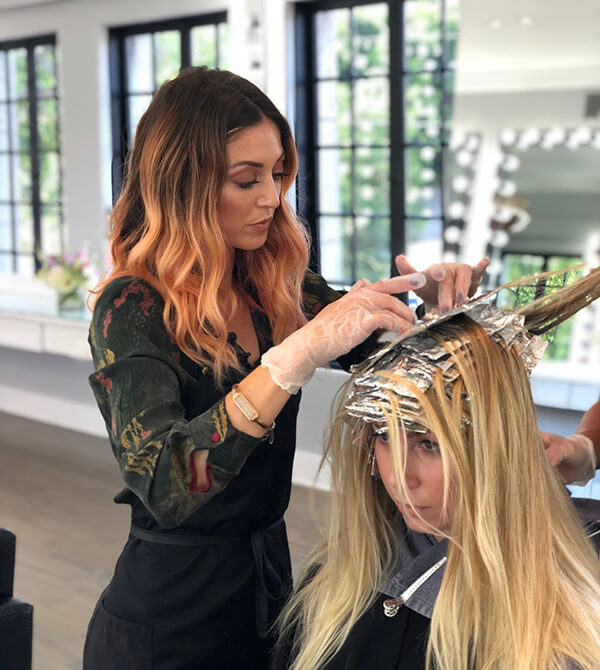 Buck started building her relationship with Joico in 2018 and it only flourished from there, helping the brand create haircolor and styling content. Cut to January 2020 and Joico announces a formal year-long partnership with Buck as an official Joico Celebrity Stylist. Already a JoiColor System expert, Buck will be using all Joico color, as well as care and styling for her celebrity looks and will continue to create content for the brand for both long- and short-form video, social media content including Facebook Live education, and more technique-driven digital education for Joico all new online Digital On-Demand Education portal.