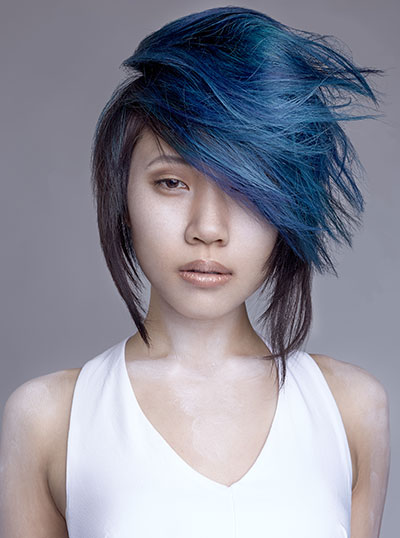 This master hairdresser might be garnering press for his stunning work and flourishing career at Headlines Salon & Spa near Toronto, Canada, but it's his easygoing philosophy and raise-the-bar attitude that keeps Marc Galati ahead of the pack.
"Things happen. You just have to shrug them off, keep going, and remember what's important at the end of the day,"
Despite that laid-back vibe, Galati is anything but chill about his craft. "Everyone expects a good haircut. But you have to make it better by making sure the great work is there, the customers are taken care of, they feel comfortable, and they can't wait until their next visit. That's the ultimate goal." As far as we can tell, this "headliner" is achieving it–big-time.