Nope. We're not going all Marie Kondo on you. We're just saying that fall is a traditional time to start nesting and organizing – a move that can bring bliss to even the most confirmed hoarder. And even though there's absolutely nothing traditional about this fall, tidying up life (even a little bit) has big payoffs. Let's get you started….
The golden rule: START SMALL. The idea of deconstructing an entire room or closet could send even the most well-intentioned person running for the hills; so don't bite off more than you can chew. Starting with your kitchen? Tackle the Tupperware cabinet or the spice drawer. Bedroom first? Deal with socks, sweaters, or shoes. But not all three at once. Bit by bit, day by day, you'll see the clarity and breathing room emerge
Now that many people have transitioned from the office to a home/work environment (often with their kids along for the ride), that small, cluttery pile of bills may have morphed into a daunting sea of paper. Keeping in mind the rule of "you don't have to do everything at once," set yourself up for success with several accordion-style file organizers – one for this year's monthly bills; another for your kids' work; and maybe a third that's segmented into random subjects (health, car, insurance, etc). We like these durable plastic types, with convenient handles and a click-and-close locking system, shop here!
THE BEAUTY OF BEING ORGANIZED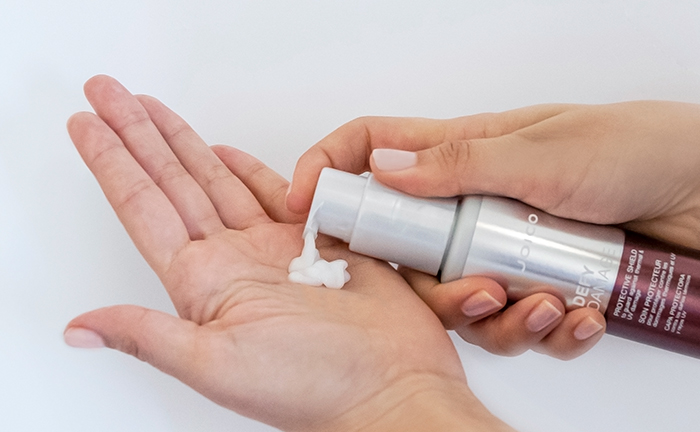 As industry folks like to say, this room – perhaps more than any other – delivers bonafide "zones" for organization: a pots-and-pans area; coffee station; pantry; and especially, the dreaded junk drawer. If you start with just one zone (and that's the way to do it), make it the fridge. And make it pretty. This storage solution from the Container Store should get you inspired…
Fans of the The Home Edit phenom (more on that in a minute), will appreciate the brand's trademark move of arranging phone apps in rainbow order – ROYGBIV. We're not going to argue that it's a visual wonderland, but unless you've got those app colors hardwired in your brain, the arrangement can drive a person batty. There are plenty of alternate ways to line up logos on your screen – in folders, by category, by most used – and whatever works best for you is, well, best for you. But it's a clarifying, meditative task…and actually kind of fun. Check out how the obsession has exploded on Pinterest…
If you haven't sat down and watched an episode of Netflix's Get Organized: The Home Edit…clear your calendar. You're about to binge the country's latest obsession with a pair of Nashville-based celebrity organizers who tear apart the closets of celebrities and civilians, putting everything back in museum-like order. The stars of this madness, Clea Shearer and Joanna Teplin, are like an OCD comedy duo – funny, inspiring, creative, crazy, and so joi-ful. But the bottom line is that the kind of emotional and physical breathing room they pedal, is not just good entertainment…it's good for the soul. Check out the show; take a peek at their books; and get ready to go down the rabbit hole.