Larisa Love, Joico Brand Ambassador, Los Angeles, CA
Bragging rights:
CosmoProf Brand Ambassador
Performed at every major hair show
Cover on CosmoProf magazine
Featured in Estetica magazine
Cover on Business in Beauty magazine
Featured in Modern Salon magazine
Cover on Salon Magazine (CA)
Featured in CityLine Broadcast (CA)
Featured in Real Style Network (CA)
Featured in Divine magazine (CA)
Featured in 29Secrets (CA)
Featured in Hairdressers Journal International magazine (EU)
Featured in Headway magazine (NZ)
Featured in Creative HEAD magazine (EU)
On my nightstand: A photo of my boyfriend and me; diffuser; and my plant.
I'll cry if I'm out of: Friendships.
What I'm eating when no one's looking: Sliced almonds.
If any designer (or store) could dress me: Chanel.
What's on my feet: YSL platforms.
Can't live without: Coffee!!!
My influencers: John Paul DeJoria. He went from being homeless and came from nothing…and believed in himself and his brand when no one else did. Now, he is one of the most successful people in the industry.
Guiltiest pleasure: Spaghetti!!
Biggest misconception about hairdressers: That we aren't smart and don't make any money; when, in fact, we are chemists and therapists and can make amazing money!
Why hair? It's an art form that allows me to express my artistic side while making people feel and look beautiful.
What I'm known best for: Blending colors fluidly together, and vivids that still have a natural feel to them.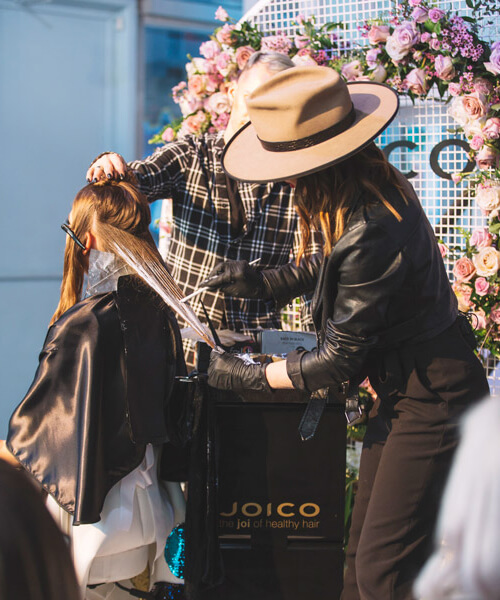 Oddest job: I worked at a library for 2 months as my first job.
If not hair: Interior designer. I love putting color schemes and furniture together.
The hair I never want to see again: Stripey, chunky high-contrast highlights.
This hairstyle/color will never bore me: A beautiful blended color.
Best advice ever: "Be inspired by others, but don't compare yourself to anyone but yourself."
"I've made it" moment: Becoming the Brand Ambassador of CosmoProf.
What's playing in my salon: Bórns Pandora station.
Tool/product I'm always reaching for: Framar foils and Joico Defy Damage ProSeries.
If someone said, "you have to do this one technique/color/cut all day," what would it be? Creating blends with soft, movable layers.
Tell us about your biggest social-media moment: Being announced I am the Brand Ambassador for Joico!
This tool is everything: Framar brushes.
Let's talk salon first impressions: Here's the most important thing to get right when a client walks in the door…Simple: Greet with a smile and always offer something to drink.
What Joico product are you most excited about and why? Tell us how you use it: Defy Damage — the name says it all. It's the perfect product to keep the hair healthy, strong, and shiny, while getting the most lift.
If you had the power to change one thing in our industry, what would it be? Having more woman in charge of the big corporations!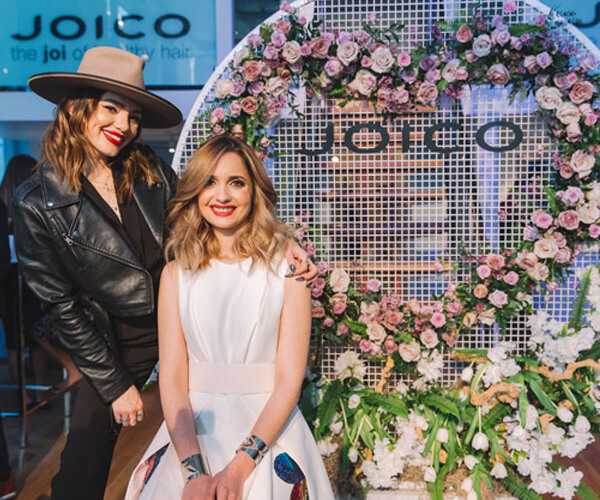 Describe your ideal work day: Get to work at 9:45 AM. Get my latte. Start on my first client and take about 3 – 5 clients throughout the day. Create transformations on them all and get off around 4-5 PM.
What single aspect of your profession brings you the most personal Joi? The ability to have the most amazing career by allowing my artistry to be shown to the world.
Finish this sentence: A good work day always starts with this…
A great outfit, good hair, and a cup of coffee.