Connect in the Kitchen
Sure, you could cook mom a fab Mother's Day meal; but whipping up a feast together is likely to make her even happier. For one thing, you're getting focused one-on-one time (you have no idea how many good childhood stories you can glean while chopping onions); but it's also an opportunity to have her show you how to prepare those passed-down-through-the-family recipes. Write these pearls down…and have her annotate with notes. The day will be meaningful to your mother, but the heirloom you will have created together is priceless.
Bond With Beauty
Having a spa day is lovely – but chances are, you'll be whisked into different treatment rooms and not see each other until you both reappear hours later. Better idea: Go the DIY route and show up on her doorstep with a brand-new, fluffy terry robe and a plan. Like…giving mom a healthy-hair treatment with Defy Damage Protective Masque; trying a fun facial together (check out the individual packets in the drugstore for inspo); and then segue to nails. For an extra-relaxing vibe, download spa sounds on your phone, and serve some mint tea for two.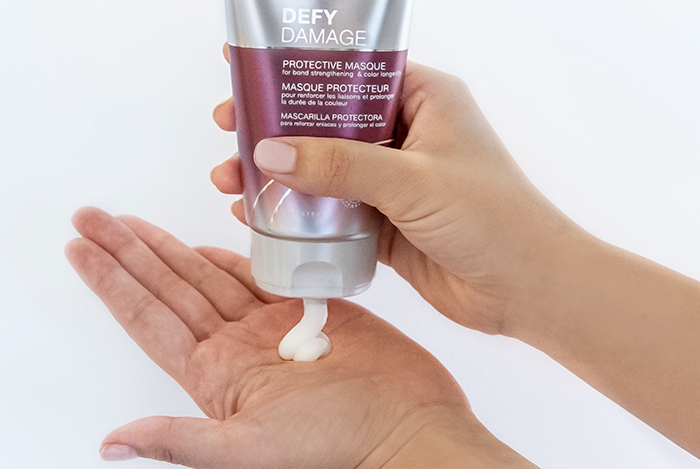 Fitness Fusion
Dragging mom to your boot-camp workout might not be her idea of an ideal celebration; but integrating yourself into her workout routine can spark huge joi. Does she take an early-morning walk? Join her. Yoga? Jump in. Is streaming a fitness class more her thing? Then scoot that ottoman aside and prepare to sweat in tandem.
Get Up and Go
Bypass the tired Mother's Day Brunch ads and scour your local news outlets for events happening in your town that day. From outdoor concerts to wine tastings, or even that one-day-only cake decorating class, getting out and about makes for phenomenal mother/daughter and mother/son time.
Marathon Mom's Movies
Rather than sitting side by side in a dark theater where you can't talk or be silly together… kick back and rent a couple of classics, like our faves: Because I Said So, Maid In Manhattan or Mamma Mia! Bring in mom's favorite take-out treats like sushi, pizza, Chinese, whatev – and break out a bottle of bubbly. Celebrations don't have to be fancy to be fabulous.