We're back with an all-new, media-centric chat with one of the world's most respected, talented, celebrity colorists & LA salon owner.
Goal: They spill the secrets of their success, online and off…and you learn from the best of the best.
Who's in the hot seat today? One of our very favorite celebrity hairdressers, Denis De Souza. There aren't enough words to express all that we love about this colorists talent (he singlehandedly put Ombré on the map): Denis turns heads in Hollywood and beyond…he's a visionary…fun as can be to work with on a video set…and has a knack for fashion that's truly inspiring. Read on and we think you'll agree!
A TOUGH ACT TO FOLLOW
When I first started using social media, I had two accounts — one for personal and one for work. But I realized that my followers wanted to see both sides of me. Now, my account shows my work for the most part, but also my personal life, my travels, my passions. When a client looks for a new hairdresser, they obviously look for talent; but personality plays a huge part as well.
A CAPTIVE AUDIENCE
It's not just about your own social-media audience…it's about supporting each other. I follow tons of hairdressers and colorists that I admire and get inspired by; and I show them love every time they post something cool. I also try to reply to all the DM's I get (as long as they are serious questions). It's this accessibility that we now have to talk to people that would have be impossible a few years back…that's what makes the reach of social media so awesome!
SEEING STARS
Doing Rachel Bilson's Ombré and becoming one of the main ambassadors of the look changed my life. It became a huge, worldwide success overnight, and took my career from 0-100.
TELL US A STORY
A few years ago, I received the phone call saying that I was chosen to do Madonna's hair color at her house in New York City. She was never a client and I was filling in for her colorist, who was sick at the time. But the fact that she chose me out of so many colorists in LA and NYC made me feel super grateful and extremely happy.
ALL THINGS BEING EQUAL
I nurture my celebs exactly the same way I nurture every client. To me, everyone is special and deserves the celebrity customer service. From the moment a client walks into the salon, they must feel good, special, and well treated…doesn't matter if they are famous or not. I have a lot of new clients that used to go to other colorists who work on celebrities…but left them because they weren't treated with the same respect. I think that reflects badly on those colorists.
THE BIGGEST NO-NO
My only celebrity rule is to never ask for pictures together. I personally think it's tacky. I don't mind using their pictures in magazines and on red carpets after I've colored their hair, but no way on pics together.
MY DREAM CLIENT
This is a tough question because there are so many people I'd like to work with. While I know she's very faithful to the amazing Harry Josh, I'd love to work on Gisele Bündchen's hair. She is just so incredibly beautiful… and she's also from Brazil! Maybe one day? ☺
BUT DO I NEED A CELEB CLIENT?
It's only important if you are trying to be known for Celebrity' hair & you want other opportunities with beauty magazines etc. To do it, you need to live in a major city, like LA or NYC, so you're available to work with high-profile clients. Then, you'll likely have to start as an assistant at a high-end salon that's known to cater to celebrities, and work your way up. It's a slow path, but if you're eager and put in the time, chances are you'll get what you want eventually.
KEEP US POSTED
I don't follow any rules about posting a pic on social media. I just go with what feels right to me. Sometimes, I post photos of clients, or one of me working at the salon, or at a shoot…but sometimes, I feel like posting something personal. It has worked for me. This is simply my recipe…and that doesn't mean it's the right way to do it. Just remember: Once you post something, it's out there for everyone to see; so try to be fun but as classy as possible when posting personal stuff.
CHANGE IS IN THE HAIR
Social media has changed the game in sooo many ways. When I started in the biz, my dream was to be featured in amazing fashion/beauty magazines. There was no social media then; so when I was written up in Vogue as the go-to colorist in LA (along with Tracey Cunningham), I almost exploded out of happiness. And obviously, I felt the same way every time I was written up in multiple major magazines. But ever since social media arrived on the scene, those things don't seem to matter as much anymore. People don't read magazines as frequently and now I get way more new clients who find me on social media than from reading about me in magazines.
MOST JOI-FUL PROFESSIONAL MOMENT IN MY CAREER
Aaaahhh…for sure it was when we shot LumiShine's first big campaign! That was such an amazing week of work…coloring those gorgeous models' hair, working alongside Ken Arthur, who styled the hair for the shoot, and the amazing production team. It was magical!!! Seeing the photos later in magazines made me feel so proud and grateful for the opportunity. After that, we shot many other campaigns and tutorial videos; and I give my best in every single one of them. I feel just as joi-ful and grateful each time.
MY SHINING MOMENT
Truthfully, I don't really think I've "made it" yet. There are still so many things I want to do and achieve before I can say those words. But definitely, when Ombré first started and I became recognized as one of the creators of the look (thanks to my client at the time, actress Rachel Bilson), I felt I was on the track to something special.
IF HAIR WERE NOT AN OPTION
I would have been a soap opera actor back in Brazil. I used to do commercials for TV starting at age 13, and actually finished theater school before I moved to the United States. I thought I was going be an actor, and look at me now!
SO NOT FOR ME
I don't think I could ever work on anything that's not creative. Being in an office cubicle from 9-5 working in front of a computer would most likely kill me!!!
FLYING START?
Nope! Like everyone else, I put in the hours, the hard work, the sweat, and the tears. Social media only shows immediate stuff; it doesn't tell the full story…the long road it takes to get where you are. And I think that's what confuses people and makes them expect instant gratification in this business.
I EAT THIS WHEN NO ONE'S LOOKING
It would be anything sweet …but I don't care if people are looking or not!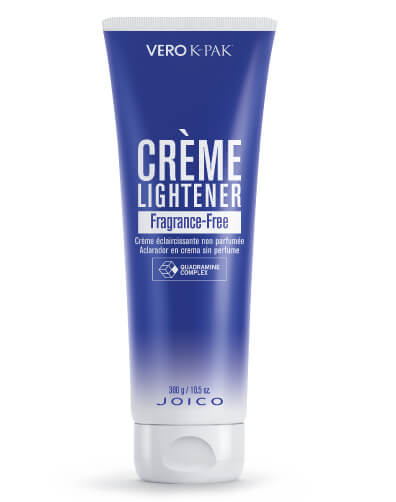 MY WORST PERSONAL HAIR MOMENT
It was probably when I decided to give myself a haircut at the age of 4. The only solution to fix it was to buzz off my entire hair… I cried for days!!!!
JEALOUS MUCH?
The Spanish supermodel, Jon Kortajarena, has amazing hair. I'm a tad jealous…but not only of his hair lol!
I'M ALWAYS REACHING FOR…
Joico's Vero Crème Lightener — it works beautifully on all hair types.
PRESIDENT OF THIS FAN CLUB
There are so many people I look up to, but John Frieda is my icon. I've met him personally and worked with him, and his story in super inspiring.
THE MEAN TEAM
Luckily, I never get negative comments. But if I did, I'd probably just ignore them if they were irrelevant.
THIS GETS ME JAZZED
When I'm working on movie set to create a color for a certain character . It's such a cool, creative moment.
THE FUNNIES
I'm constantly laughing. My clients always tell me how funny I am and how much I make them laugh while they're seated in my chair. It changes everything; those clients will never leave you!!!
SAGE ADVICE
If you live in a smaller city and want to do fashion-forward work, just be yourself. Work hard and go through the same motions one does in major metropolitan areas…but keep in mind that most clients in smaller cities don't want anything too crazy or trendy when it comes to their looks. Just remember to cater to your audience.
TIME OUT
When I'm not working, I'm not working! Life is all about balance, after all . I work with Joico…I own a beautiful salon in LA…and, on top of it all, I see my clients on a regular basis. So it's good to turn it on and off for your own peace of mind.
#HASHTAGS: GOOD? BAD? OVERUSED?
I don't really care for them, to be honest.
STEP UP TO THE PLATFORM
I really only use Instagram these days. Facebook I keep personal…but hardly go on it anymore. I feel like we are overexposed to social media and I tend to retreat from it all.
MY FAIR SHARE
I have no problem sharing my personal life online, but I think a lot of people are going waaayyy overboard with their pictures…looking too vulgar or too sexy or too drunk. Yeah, it's all fun and games the moment you're posting, but if you're going after a big contract, you must tone it down a few notches.
GIVE ME A BREAK
When I have free time, I love to travel!! Traveling is my passion… so much to see, so much to be inspired by. Every time I come back from a trip, I'm recharged and ready to work hard again.
CLOCKING IN ON SOCIAL MEDIA
I spend maybe a few minutes a day. It's different for me because I feel somewhat established already, so don't feel the need to sell myself online so much. That said, sometimes I get help with the writing…but mostly, it's all me.
ON THE 10-YEAR PLAN
My entire life has been about reaching all my goals…and as I grow professionally, those goals become harder and harder to achieve. But I always set them and work really hard to get them all.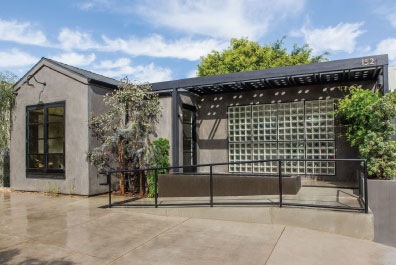 TALKING TO A YOUNG DENIS
"Everything is gonna be okay!!! Trust your talent and your hard work, and the universe will deliver it to you."
SMARTEST CAREER MOVE
Opening my baby — Mare Salon — with my 2 awesome partners, Mara Roszak and Alex Polilo.
IF ONLY…
I would have loved to have worked on Princess Diana.
MY BIGGEST APP-ETITE