Remember those days when Mom or Dad would come into your room in the morning and sweep open the blinds? It may have had you reaching for the covers, but our parents instinctively knew a thing or two about how to start the day: Studies show that natural light helps control the body's circadian rhythms, lifting mood and increasing energy and performance of everyday tasks. So keep up the habit of letting that light into your life as soon as you awaken.
Creating a coffee ritual – something heady and comforting – can turn an ordinary cup of joe into a daily morning moment you actually look forward to. One sure way: With Nespresso's Vertuo Coffee and Espresso Machine. This affordable, sleek set-up turns out barista-quality brew that's as joi-ful to make as it is to sip. (Plus, it looks crazy-good on a kitchen counter…another reason to smile every day.)
An arrangement on your nightstand might feel indulgent, but according to researchers at Harvard University, people actually have fewer worries, anxiety, and depression when there are flowers in the home. So prescribe yourself a bouquet of joi and purchase those budding tulips when the spring crop starts blooming.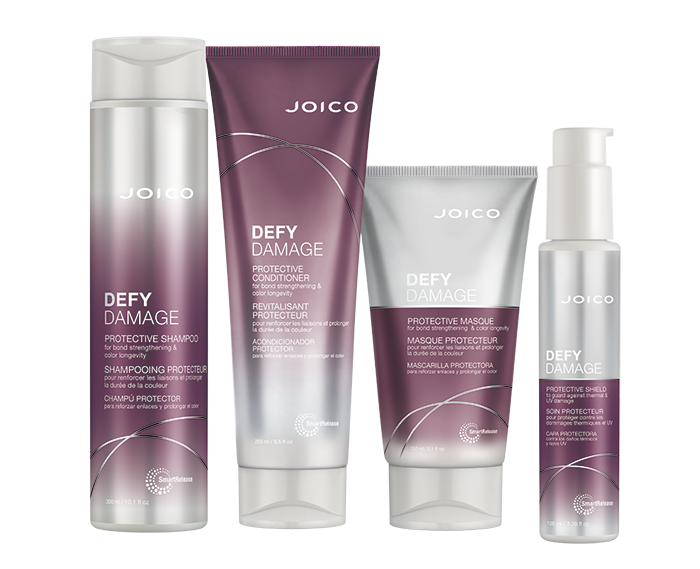 Knowing you're going to wake up with really healthy, gorgeous hair is reason to smile. Here's how: With new Defy Damage, a game-changing at-home care system that protects all hair types from the ravaging effects of daily heat styling, UV, exposure, and environmental pollution. Defy Damage features 4 products — Shampoo, Conditioner, Protective Masque, and Protective Shield – that contain deeply-penetrating ingredients designed to continuously release powerful Rose Hip Oil, Arginine, and Keratin. It's round-the-clock protection between every salon visit…so effective, you have to see it (and feel it) to believe it.
Make Sure Breakfast Is Served
This critically important meal actually kickstarts your metabolism, preparing your body for the day ahead. If you dread the morning prep, set yourself up the night before by assembling overnight oats, the makings for an instant smoothie, or a grab-and-go protein sandwich. Trust us: You – and your body – will wake up happy knowing that a healthy breakfast is ready and waiting.