Color Intensity
Découvrez un nouveau spectre de couleurs vives grâce à Joico Color Intensity, nos pigments extrêmement concentrés offrent des résultats exceptionnellement vibrants qui durent jusqu'à 20+ shampooings*. La formule intermélangeable de Color Intensity peut être appliquée directement du tube ou combinée pour un résultat sur mesure et des possibilités créatives illimitées. Bienfait additionnel: AUCUN DÉVELOPPEUR REQUIS!
* Selon les habitudes de soins quotidiens ainsi que l'historique et la texture des cheveux.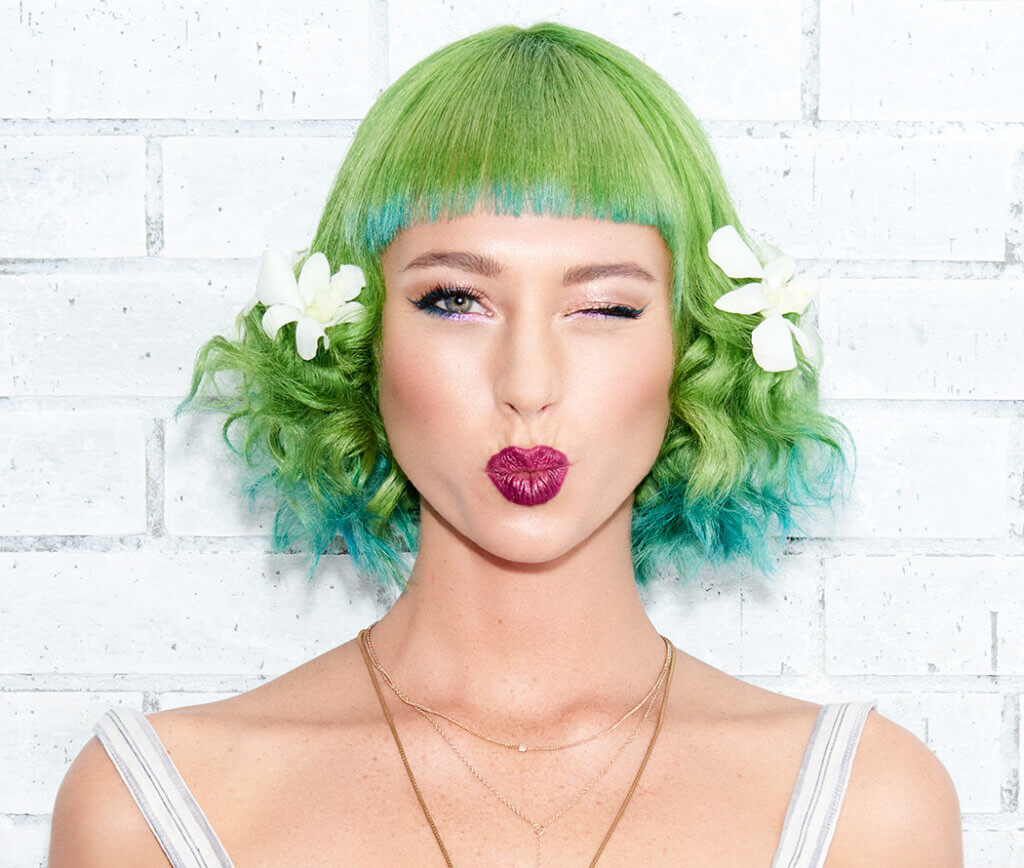 Pourquoi vous en raffolerez...
Vitalité exceptionnelle et durable
Reconstruit pour offrir une chevelure d'apparence plus saine après chaque service de coloration
L'huile de noix de kukui ultra nourrissante revitalise et rehausse la brillance
Nuances intermélangeables = possibilités créatives illimitées
* Selon les habitudes de soins quotidiens ainsi que l'historique et la texture des cheveux. Certaines couleurs ne sont pas disponibles partout; informez-vous auprès de votre distributeur.

Cours pour approfondir vos connaissances en 2021
Collection Love Aura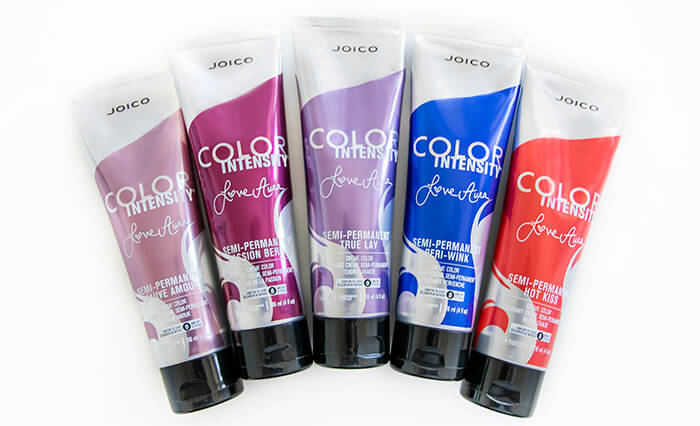 « Dès l'instant où nous repoussons nos propres limites et que nous poursuivons nos passions, un changement se produit en nous. » affirme Larisa Love au sujet de sa collection Love Aura — une palette de couleurs captivante conçue pour rendre la couleur chic accessible à tous.
Collection LoveFest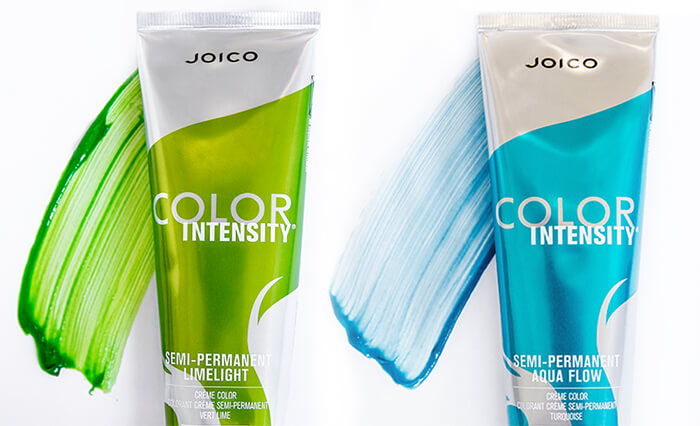 Prenez l'une des personnalités les plus audacieuses et enjouées du monde de la coloration, soit l'ambassadrice de marque Joico Larisa Love, et jumelez-la au populaire Color IntensityMD, le colorant semi-permanent ultime, et qu'obtenez-vous? Notre collection LoveFest, un duo de nuances vives et créatives qui s'harmonisent parfaitement à vos looks les plus imaginatifs. Voici les deux grandes vedettes : Vert lime et Turquoise!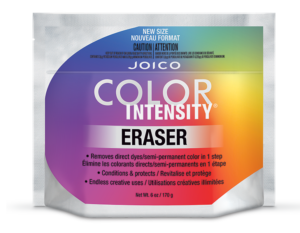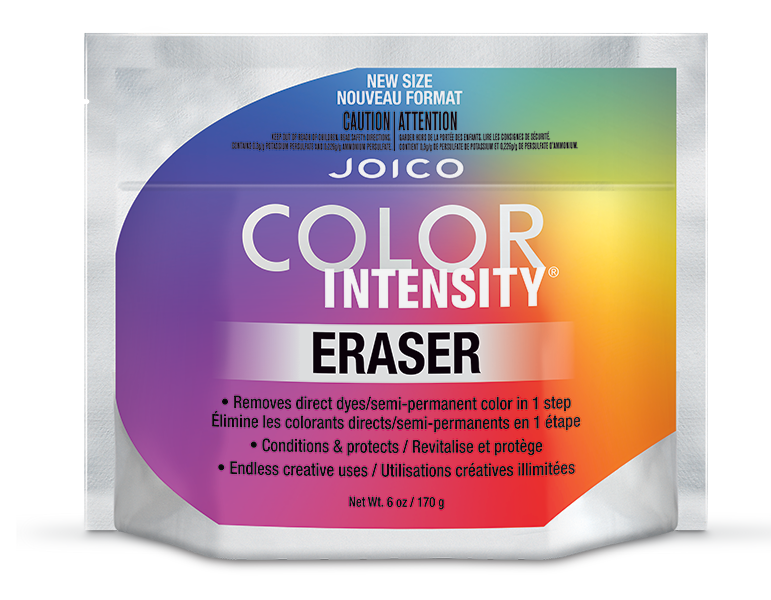 Color Intensity Eraser
Des pastels ou des vifs? Quelle nouvelle technique ou tendance vos clientes voudront-elles essayer? Grâce au Color Intensity Eraser de Joico, les clientes obsédées par la couleur peuvent maintenant la changer rapidement et facilement tout en laissant les cheveux en condition saine! En 30 minutes ou moins, notre brillante formule K-PAKmdenrichie de kératine élimine les colorants directs pour préparer les cheveux à leur prochaine transformation
Formules de couleur
La création de couleur : notre entretien avec Larisa Love
20190709162722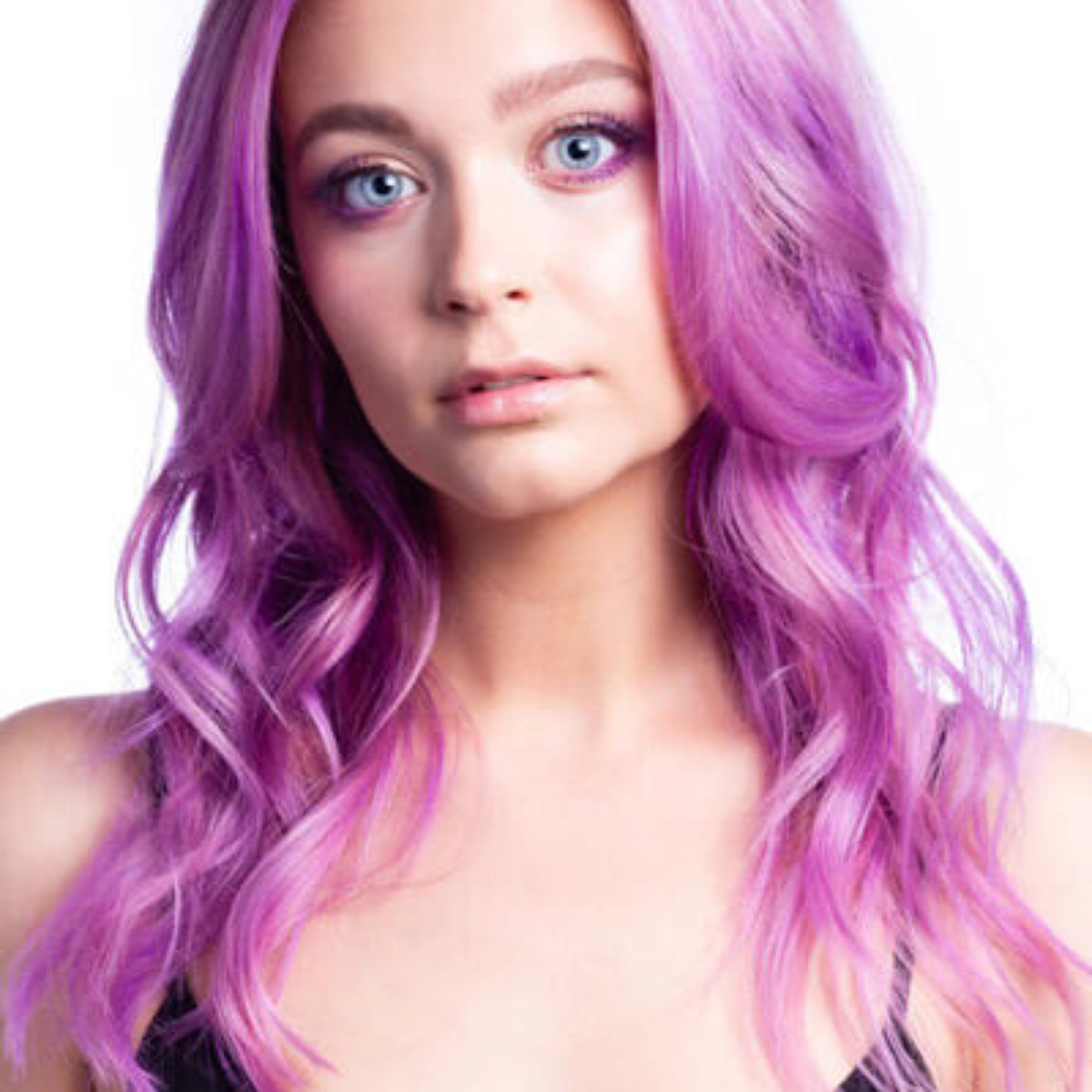 Parle-nous de l'évolution de ce look et de ta tournée. Où, quoi, pourquoi?J'ai créé ce look lors la tournée eu...
Plus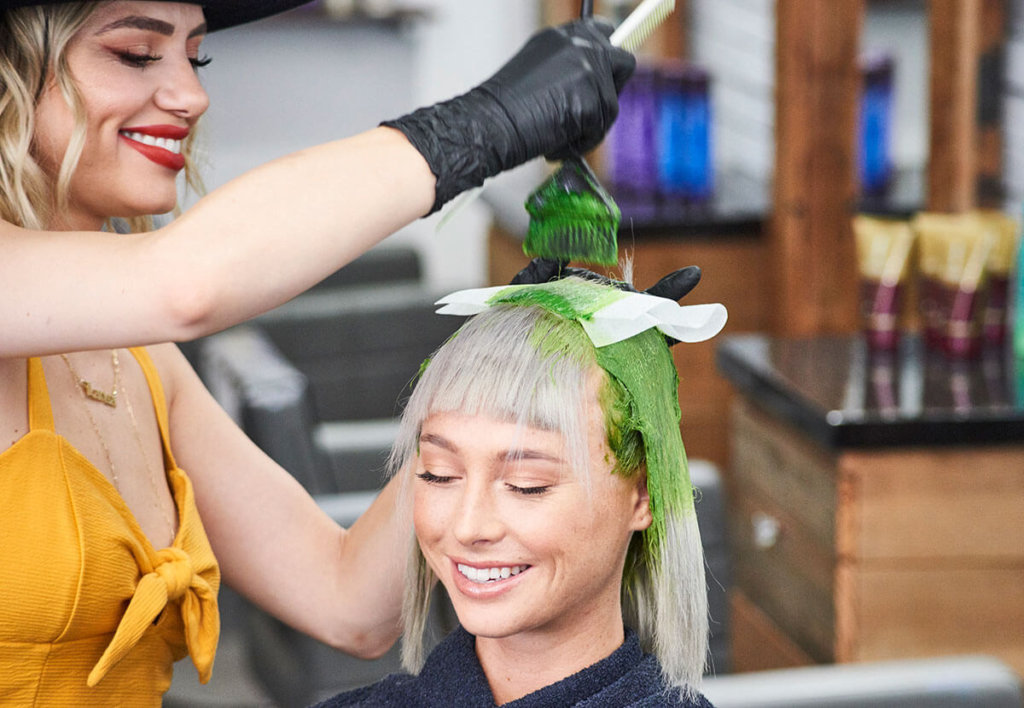 Why You'll Love It...
Over-the-top vibrancy that lasts and lasts
Reconstructs for guaranteed healthier-looking hair after every color service
Ultra nourishing Kukui Nut Oil leaves hair gorgeously conditioned + amps up shine
Intermixable shades = endless creative possibilities
* Depending on daily care habits, hair history, hair texture, and Color Intensity shade. Not all colors available globally; check with your distributor for more details.