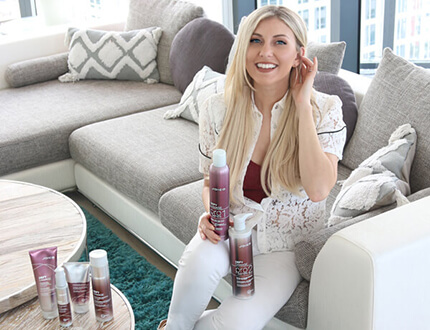 You're simple. But in a good way.
I love how quickly you do your thing. After spraying Defy Damage ProSeries 1 Bond-Protecting Color Optimizer Spray in quick short bursts onto hair before a color service, I can proceed with confidence, knowing hair is beautifully protected from chemical processing. And post-service, my clients can leave the shampoo bowl after Defy Damage ProSeries 2 Bond-Strengthening Color Treatment in just five minutes. With hair nourished, protected, silky-soft, strong, and shiny!
You lift me up.
I love how your simple-to-embrace system results in immediate increased lift in my color services. You make me feel like I'm waving a magic wand over clients' hair.
You're sooo innovative.
I love that your pioneering ingredients make you the next generation of bond-building. Chemical services – particularly ones in which hair is radically lightened – require a kind of TLC that safeguards each delicate strand every step of the way. And Defy Damage delivers a 360-degree shield of defense before – and after – chemical services. You're so powerful, you instantly regenerate bonds, strengthen hair, and protect each strand against splits, breakage, color fade, and the ravages of daily styling.
I'm in awe of your strength.
I love how you strengthen hair before, during, and after chemical services. By adding Defy Damage ProSeries 1 and 2 to my clients' hair, they experience less breakage by 80% and increase strength by 5X. That's a huge deal to me.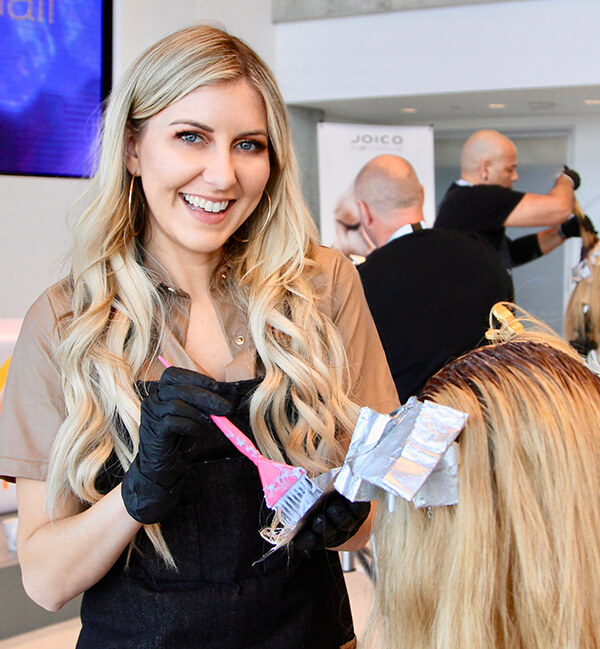 You're there for my friends.
I love the way you make my clients feel so good about their hair. I can't tell you how many times they've raved about how smooth, silky-soft, and healthy their hair looks and feels. My clients can actually achieve the hair-color of their dreams when I incorporate you into a color visit. (I also love that you're willing to do favors for them after they leave the salon – I send my guests home with Defy Damage Home Care System and the feels keep on coming!"
Watch my tribute video to you, Defy Damage.
With love, Olivia
View this post on Instagram