Our Mission
There's nothing in the world like the beauty of healthy hair.
Its vitality, color, and shine light up a room and lift the spirit. Joico has a name for this remarkable energy.
We call it "Joi".
Joi is at the heart of everything we do.
Our salon innovations are designed to return hair to its strongest, shiniest, healthiest state with each and every use. Our joi extends beyond product to the global salon community, which we have supported for over 40 years and will for many more years to come. "The joi of healthy hair" is our promise and our commitment.
Our Vision
Spreading the Joi of Healthy Hair to every stylist and client, making for a more beautiful world.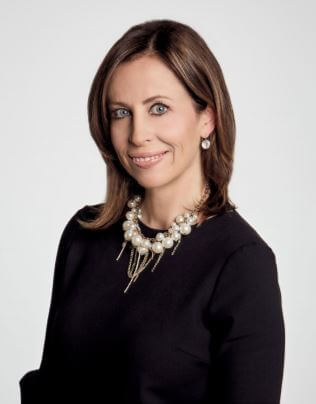 Meet Melisa Gill
Joico's General Manager
Gill's journey at JOICO has led her down a powerful path of leadership, growth, and success. Gaining global insight as Director of Marketing for Piidea-Canada (the Canadian arm of Joico and Zotos Professional), and then as Vice President Global Marketing and New Product Development in Los Angeles, she forged a new era in product development. Honing in on developing a strong innovation pipeline and exciting next-level education, Gill spearheaded some of the most successful new product launches in JOICO history, including Blonde Life, Defy Damage and LumiShine Youth Lock. Gill is now at the helm of the brand as General Manager –where she has created a vibrant, diverse and motivated team. Listening to her customers, successfully managing change and uncovering new opportunities is the hallmark of Gill's joi-filled leadership philosophy — a vision that paves the way to sustained and meaningful growth.
Joico is focused on getting closer to our beauty community and the way to do that is to meet them where they are, which is largely online and always evolving. We have so much planned and I can't wait for Joico's future!
Product Testing Policy

Joico is committed to providing high quality safe products. Joico Laboratories does not use animal tests to confirm the safety of its products. Joico is certified by People for the Ethical Treatment of Animals (PETA) as "Animal Test-Free" & "PETA Approved*." This means that Joico has been verified as not conducting, paying for, or allowing any tests on animals, whether for its products' ingredients or formulations, or finished products, anywhere in the world. Shoppers can rest assured that the Joico products they buy (from approved channels and vendors) are not tested on animals. The PETA verification for Joico products also means any supplier it works with attests to the same standards, so that Joico's whole supply chain, to produce its products is free of animal testing.
Safety of Joico products is assured by using safe raw materials and where applicable, confirming safety by testing via patch tests with human volunteers under a physician's supervision and using non-animal alternative tests. Joico is committed to creating haircare and hair coloring products, using the latest in technologies and ingredients, that do not harm animals. We encourage our hair professionals and consumers alike to shop compassionately and use products that don't test on animals. Joico is proud to be part of PETA's global list of companies and brands that are animal test-free.
Contact PETA directly, if you have questions about their standards and procedures or check out their FAQ's page.
*Specially for companies that sell their products in countries that are part of the EU
SHEQ Policy
Philosophy
Zotos (Joico is a subsidiary of Zotos International, Inc.) is committed to growth and continual improvement in all aspects of the business including quality, safety, environmental impacts and sustainability. We recognize the importance of these SHEQ business aspects for our employees, community, customers, and planet.
Policy
Our leadership team develops and implements operational plans and it is the responsibility of that team to monitor the SHEQ Management System. The Management team shall review our management system at least annually, to ensure that the system is effective, adequate and suitable.
Our Leadership team will identify and establish all business processes centered around quality, safety, environment and sustainability.
Establish internal SHEQ metrics and benchmarks to exceed, not merely meet, corporate, customer, legal and regulatory requirements. This is done with a focus on continuous improvement.
Specify targets and set realistic goals that can have a beneficial impact on our local community, planet, customers, and employee safety.
Conduct internal audits and strive for SHEQ system improvements. This will lead to an improvement of our overall process performance and reduced waste.
Conduct internal education, motivate and encourage our employees, as well as all business partners, to follow our established policies.
Establish environmental protection program with a clear understanding regarding the effects of our day-to- day operations on the environment and the need to reduce pollution, while harmonizing our operations with the local community and government, striving for local environmental requirements.
Put in place the quality systems needed to meet our goal of excellent product performance, reliability, and customer service while maintaining high levels of integrity and ethics.
The prevention of workplace injuries, illnesses, and incidents is a valued business practice. Management at all levels is responsible for providing leadership, accountability, and the resources needed to prevent workplace injuries, illnesses, and incidents; and adherence to company safety and health standards is a condition of employment for all employees.