JOI-TALK: CELEBRATING BLACK HAIR-STORIES
The relationship between a Black woman and her hair is highly personal. It's poignant. It's infused with history…and HER story. Come listen to a joi-filled roundtable discussion with "Industry Agitator" and activist, Keya Neal, and Joico Guest Artists, Leticia McKay and Mecca Jones: The trio take an upbeat, celebratory walk down memory lane, sharing their very personal hair journeys, triumphs, (and missteps!)…and some of Black history's proudest moments.
Meet the featured artists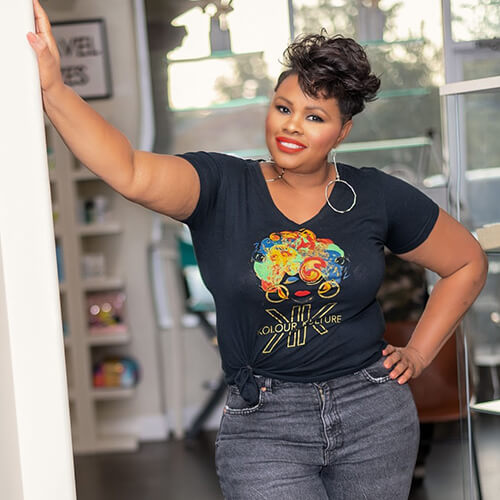 With over 25 years in the beauty business, this stylist and activist's passion for color and texture is unmatched: Keya is leading a national revolution to break the textural boundaries that have long separated those in the hair industry. She's the founder of Kolour Kulture, an educational resource for stylists who are particularly interested in the science of hair color and how it interacts with various hair textures.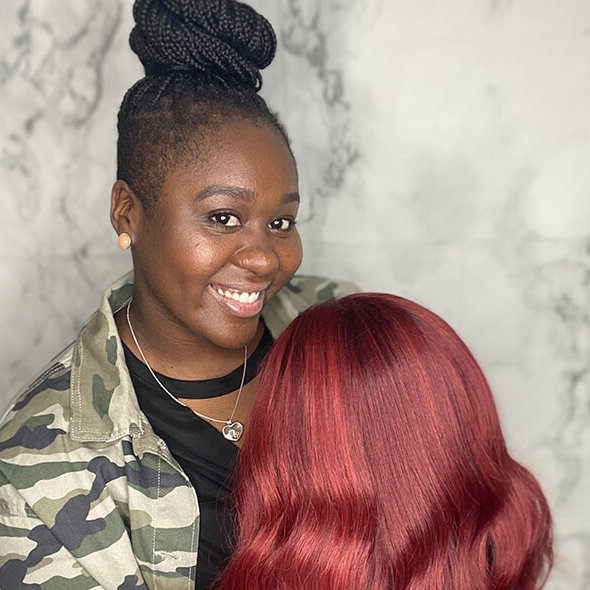 There's possibly no better home for Guest Artist, Leticia McKay, than Joico, where her downright infectious "joi" for sharing knowledge and education infuses her students with a renewed excitement that they bring back to their own salons. An unparalleled pro in world of natural hair, Leticia's hallmark style makes learning a lively, fun, achievable experience.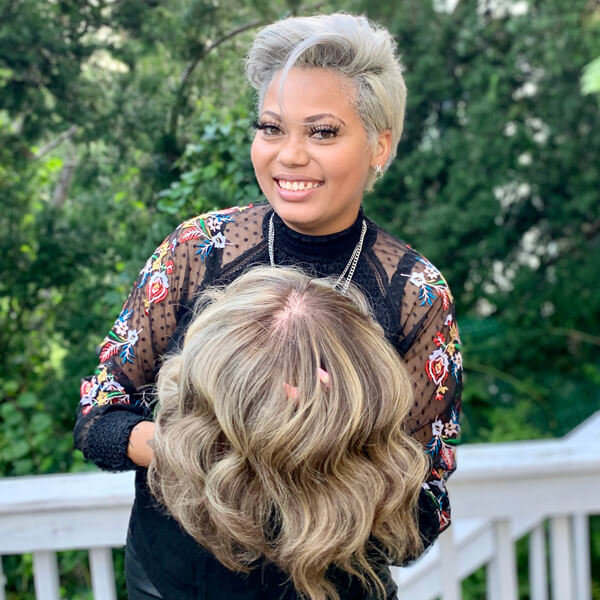 A published hair artist in magazines such as Elle, Harper's Bazaar, and Cosmo, Mecca Jones is a master colorist, leading industry educator, and Guest Artist for Joico. With her loyalty, dedication, and passion for cutting, styling, and hair care, she works to spread to spread joi and professionalism throughout the hair industry.
THE HIGHLIGHT REEL
Just some what you'll hear in their joi-filled and lively discussion…
Saturdays in the salon
The women reminisce fondly about the joi of spending childhood Saturday mornings in Black salons: the community support and joi they experienced; the value of those conversations; and how the tradition has evolved into something they continue to celebrate in their own salons today.
Their first hair experiences
You'll hear priceless stories of how each woman began their hair journey (including Leticia's hilarious tale of taking matters into her own hands when she could no longer tolerate the braids and bangs that were forced on her!).
Memorable hair-do's and don'ts
Listen to the trio reminisce about what they coin their "hair woos and woes." Like: Leticia mixing up box relaxer from the store and combining it with Kool-Aid; Mecca's miserable home-made blonde weaves with black thread; and plenty of stories about Jheri Curls, pin curls, Doobie Wraps, and more.
Their moving reflections
Admitting that some of their own hair experiences were painful, these artists discuss how the natural hair movement became an emotional movement – one that was more about freedom, celebration, and normalizing texture, than it was about actual hairstyles.
The photo gallery
The roundtable conversation includes a fascinating trip down memory lane with childhood photos, historical snapshots, and plenty of poignant recollections.
View this post on Instagram