THE PERFECT ROOT SHADOW MENU
Featuring Joico Celebrity Artist, Jill Buck, of Salon 901
Thanks to her "secret menu" of blonde Root Shadows, Joico Celebrity Artist, Jill Buck, of Salon Nine Zero One, has every client covered – literally. Today, she's handing over her personal formulas specifically tailored to warm-, neutral-, and cool-toned blondes, so you can follow her lead to perfect, lived-in color every time. Check them out here: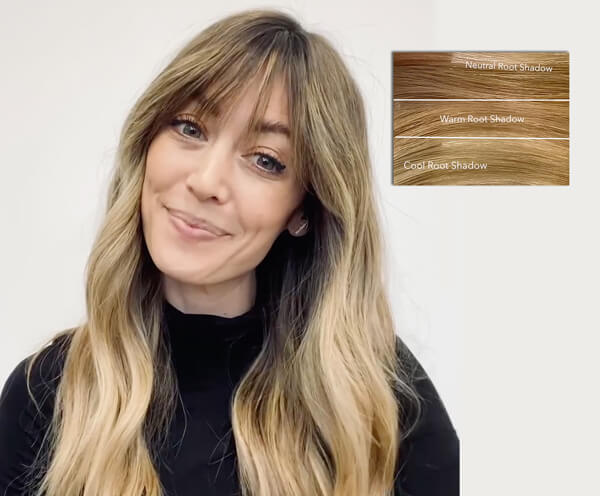 The lowdown on Root Shadowing:
This super-low-maintenance hair color strategy is all about applying a darker shade directly to the roots/part-line, to give clients a truly blended, seamless contrast with depth and dimension. By intentionally blending dark roots into the lighter hair color and highlights, you're creating a sort of lived-in look that grows out beautifully without harsh demarcation.
How Jill tailors it to her blonde clients:
As with anything, one size doesn't fit all. So Jill has created a mini buffet of Root Shadow formulas that are tailored to a variety of blondes; this enables her to mix swiftly and confidently no matter what kind of fair-haired look she's creating.
THE FORMULAS
All highlighted with Blonde Life Powder Lightener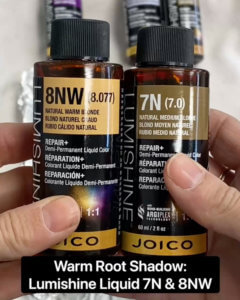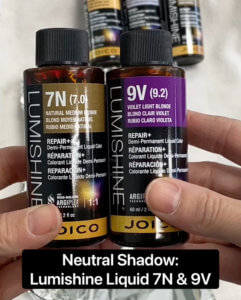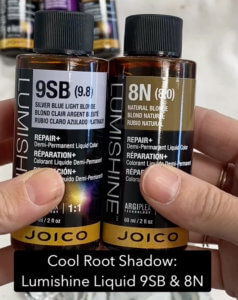 FORMULAS
Warm Root Shadow:
Perfect for blondes with the warmth of honey and golden tones
LumiShine Demi-Permanent Liquid 7N and 8NW with 5 Volume LumiShine Developer
Process for 10-12 minutes

Neutral Root Shadow:
Perfect for balanced blondes that combine warm and cool tones
LumiShine Demi-Permanent Liquid 7N and 9V with 5 Volume LumiShine Developer
Process for 10-12 minutes

Cool Root Shadow:
Perfect for ash-based blondes
LumiShine Demi-Permanent Liquid 9SB and 8N with 5 Volume LumiShine Developer
Process for 10-12 minutes