GUARDIANS OF GLAM TO THE RESCUE!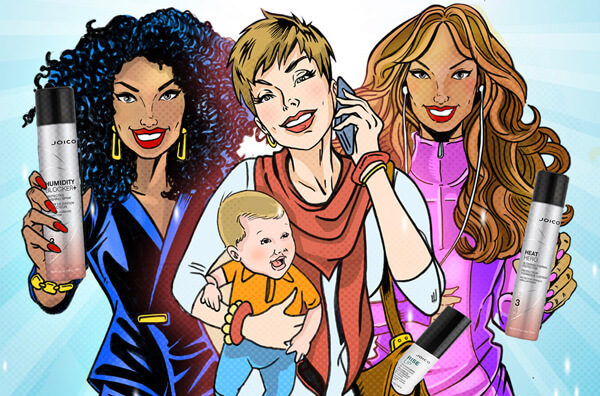 All funny stuff aside, we can't think of a better way to demonstrate just how heroic our new rescue stylers are than by illustrating their powers…comic-book style! Unlike any graphic novel you've ever read, Guardians of the Glam – our "SuperSHEroes" – stars three energetic, vibrant, powerful women who have brand-new signature weapons to keep their hair healthy, gorgeous, and protected. Let's meet our SuperSHEroes!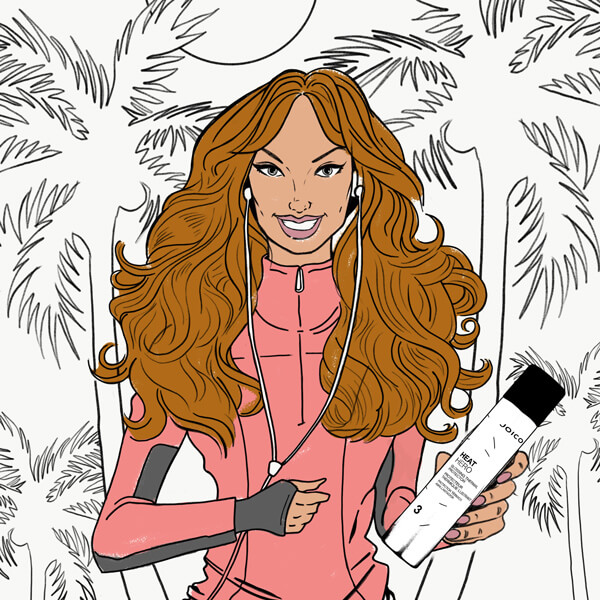 Our powerful star athlete is fiercely protective of good health – and that always includes her hair.
The product that gets her there: NEW Heat Hero Thermal Styling Protector
The backstory: The instant you spray it onto your hair, Heat Hero Glossing Thermal Protector springs into action, delivering a next-generation shield that not only puts a barrier between each strand and any heat-styling tool or blow-dryer in your repertoire; it also infuses and fortifies hair with a healthy, glossy sheen that locks out dulling pollutants. Formulated with nourishing Moringa Seed Oil, a rich source of antioxidants, Vitamins A and E, Zinc, and Silica—all fundamental to creating healthy, strong, damage resistant hair – Heat Hero helps to boost shine and softness.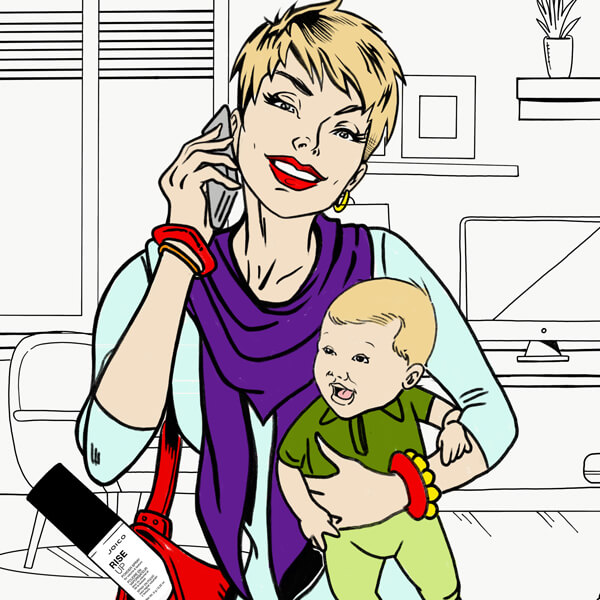 Our fierce working mom is always coiffed, efficient, and ready for battle.
The product that gets her there: NEW RiseUp Powder Spray
The backstory: This is her secret weapon, designed to deliver immediate volume and texture in a single, breezy "puff" of product. Taking hair to all new heights, this instant, uplifting styler delivers a lightweight, fine-mist powder with long-lasting hold and pollution protection… all in an easy, targeted application that never leaves behind traces of visible residue. Super-fine, flexible volumizing action is delivered with ingredients that provide grip and density, while infusing hair with shiny, soft lift.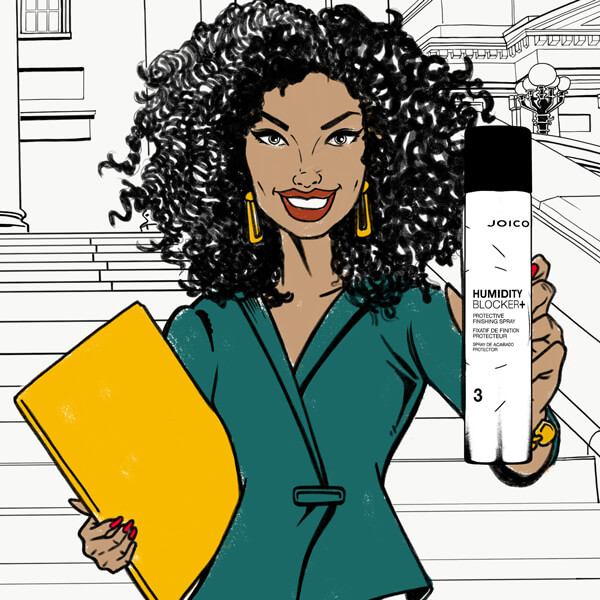 Our brilliant defender blocks all criminal hair activity – including bad-boy frizz!
The product that gets her there: NEW Humidity Blocker Plus
The backstory: With this 24-hour frizz-fighter, hair will never suffer again! Amped-up with lightweight hold, a lot of shine, and plenty of protection against anything the environment decides to dole out, Humidity Blocker + Protective Finishing Spray tirelessly deposits an invisible shine shield; providing a barrier that eliminates everything from static and frizz, to pollutants and even hair-dulling sulfates and parabens. Nourishing yet powerful ingredients, like Moringa Seed Oil and flexible co-polymers, prevent damage from thermal styling up to 450 degrees – leaving hair in the safest of hands every single day.