SELF-CARE VS. HAIR-CARE
As the saying goes: Put on your own oxygen mask first, so you can help others with theirs. It's true in life, and it's true in our business…and that's why we tapped three of our fiercely hardworking pros to reveal the rituals for emotional and physical balance each and every day. Get ready for some serious inspo:
Larisa Love, Joico Global Brand Ambassador
Reflections on her wellness journey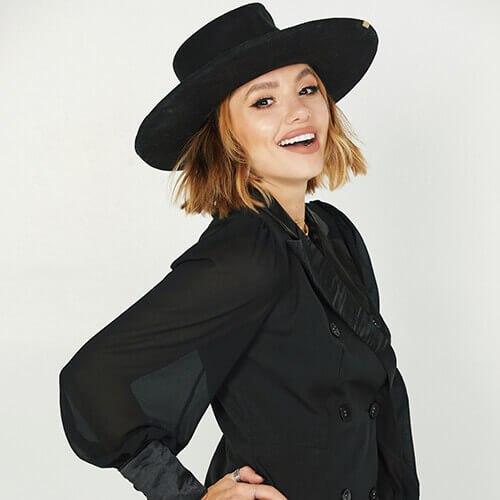 "Self-care…they're two, small little words that can either make or break us as artists and provide the path to living a happy, healthy life. In the beginning of my career, those words had zero existence in my world. I was so in love with the idea of being successful; the passion behind my artistry fueled my fire. I would work Monday through Saturday, from eight in the morning – often finishing after midnight.
And my work wouldn't stop there: On the drive home, I would start uploading all of my videos of recent clients, and then edit them when I got home so I put everything on social media the next day. Much of the time, I was operating on three or four hours of sleep; then starting all over again in the morning. As my dreams were slowly coming alive, my body was doing the opposite: I wouldn't have time to eat or drink all day; my mind would be in ON-mode 24/7, and my body slowly started to shut down. Every muscle would ache and my wrists were always on fire. One day I woke up and knew something had to change. I wasn't healthy; and without my health, doing what I love would soon become impossible.
THE CHANGES SHE'S MADE

She hired a co-artist. "This takes off some of the legwork that isn't necessary for me to do personally, while allowing me to provide the best service and get the job done."
She schedules food-and-water breaks. "I make SURE I take at least 10-to-15 minutes every few hours to drink water and eat, while my co-artist is with my clients."
She switched up her tools. "I only use Marcel Irons and swivel shears to help with carpal tunnel issues."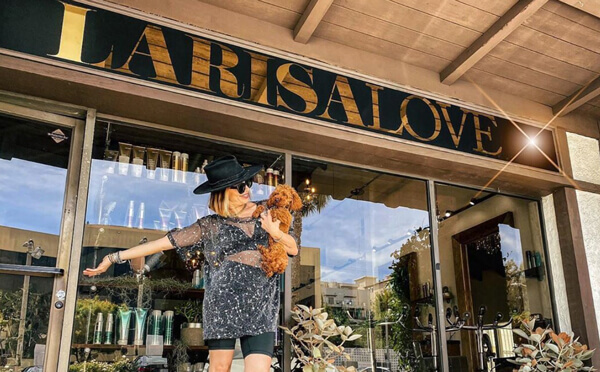 She sits down. "I bought a chair and now I sit during my consultations, foiling, cutting, and styling."
She reduced her schedule. "I started booking fewer clients throughout the day. Saying NO more often to others means saying YES to self-love." I also go into work later and make a point to finish earlier."
She reprioritizes. "Getting more rest at night and meditating gives me my mindfulness back. Having time to go to the gym after work gives me my strength back. And simply going home and relaxing gives me my relationship back."
She takes time off to travel. "Every two months, I take four to seven full days off and go travel somewhere I've never been. It resets me, body and soul; and revives my life with new surroundings my eyes haven't seen before. In addition to providing fresh inspiration, giving myself permission to relax, allowed my body and mind to truly enjoy my time off, rather than have it filled with guilt and anxiety. And when I come back to work, my body is rested. My mind is sharp, and the inspiration flows to every client who sits in my chair. Seriously, the creativity bursts out of me. I see things differently…hair becomes a canvas that can be transformed into a beautiful piece of art."
Richard Mannah, Joico Global Brand Artistic Director
His self-care rituals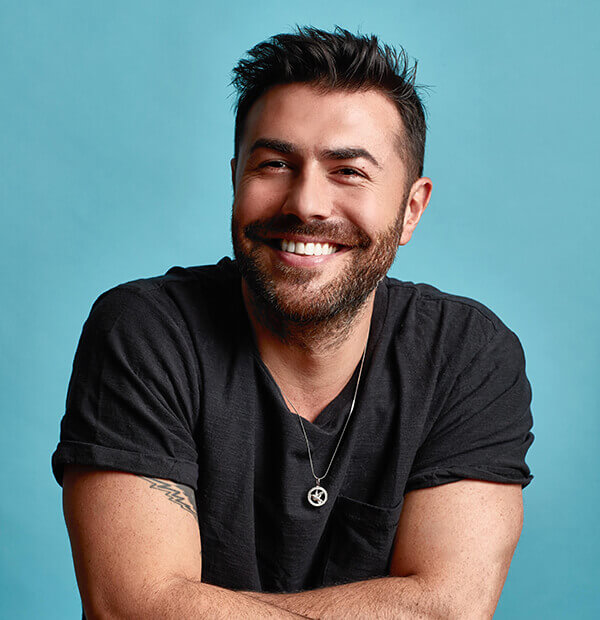 The emotional angle: "Each morning and evening, I like to try and spend a little time being thankful by focusing on prayer and meditation. Sometimes we get so busy and focused on chasing the next big thing, we forget to stop, pause, and breathe. It's in those moments I express my gratitude and am thankful for what I do have rather than what I don't have. There is so much to be grateful for: Having a heart of gratitude is the foundation for life. Prayer/meditation keeps me grounded, at peace, full of joy and always thankful."
The physical angle: "I love going to the gym three-to-four days a week. It keeps me feeling good and energized. We all know that when we are consistent with exercising, we look and feel great; but it also keeps my mind sharp and delivers an overall sense of happiness. I also try and get a massage once a month. As a hairdresser, I'm constantly on my feet and often get pain around my shoulders and lower back. Because I LOVE what I do, it's important I take care of my "temple," which will allow me to work as long as possible."
The spiritual angle: "I love going to church on Sundays. This might sound weird to some people, as not everyone had the best experience growing up with faith. The church I attend always uses words that encourage, build, empower, strengthen, and challenge me to grow and be better – both with my expressed love vertically (towards my creator), and horizontally (towards my neighbor). I always feel refreshed and encouraged each time I walk out of church. If you're not experiencing this, consider scoping out a new place to worship that can deliver this uplifting perspective."
The mental angle: "Speaking positive words about myself, my future, and those around me is so important. I'm a huge believer that our words and affirmations form our world. You get what you say in life. This principle of positive speaking is important for my well-being on so many levels."
Jill Buck, Joico Celebrity Artist, Salon Nine Zero One
Reflections on her wellness journey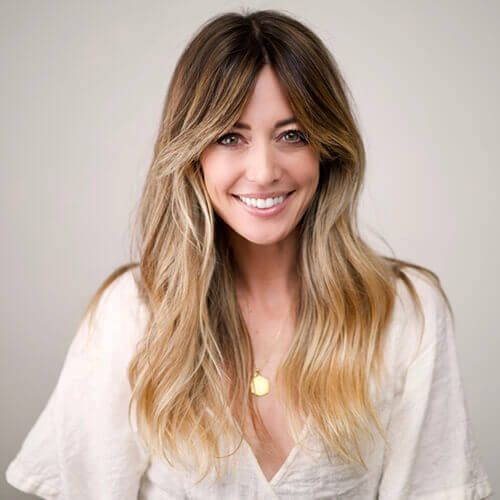 "I feel as if hairstylists juggle a lot, especially this past year. We take on the emotions of our clients and their well-being in addition to our own. That's why it's more important than ever to take care of ourselves. In my early years doing hair, I would burn the candle at both ends, never drink water, and wear heels to work every day. Eventually, I got to a place where I didn't like my job anymore; and when I took a step back, I realized it wasn't that I didn't like to do hair, it was that I didn't like the lifestyle choices I created along with my profession. Being a mom and full-time hairstylist and educator, I learned to incorporate lots of small, easy self-care routines that keep me going."

THE CHANGES SHE MADE
She feeds her body. "I take HUM vitamins everyday: Vitamin D, collagen, and hair supplements. I keep them next to my bed so I never go to sleep without forgetting to take them."
She stays organized. "I use Post It notes all the time as a visual on my busy mornings so I don't forget things! Sometimes, it's items for my kids, and sometimes it's things I need to take to work, or a client I need to remember to call."
She practices self-care on the road. "I travel a lot to my clients, so I always make sure I have Liquid IV packets in my carry-on as well as a resistance band. This is how I stay hydrated and get small workouts in even when I'm out of my daily routine."
She fuels up: "Drinking daily smoothies ensures I get enough energy throughout the day at the salon. Most of the time, I don't have a break to eat, so I keep a smoothie filled with all the nutrition I need in my locker at the salon. Every time I mix color, I take a sip!"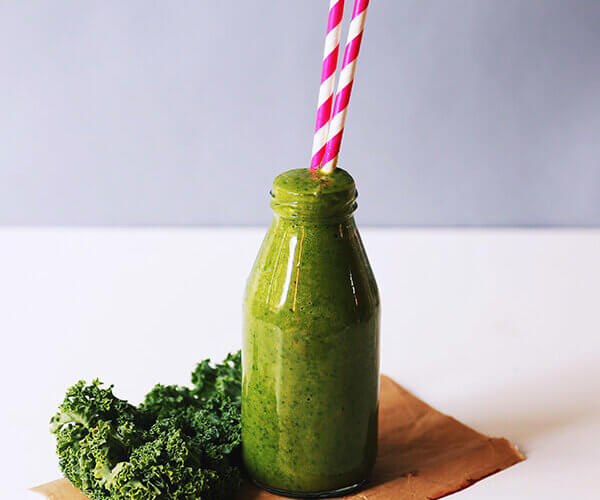 She takes advantage of work "trades:" "Our profession is such a powerful currency. When I need help with my kids or want to treat myself to a facial or massage, I offer trade in exchange for childcare of self-care. Sometimes, the mutual benefits are worth more than money."
Ricardo Santiago, Joico Guest Artist
Reflections on his wellness journey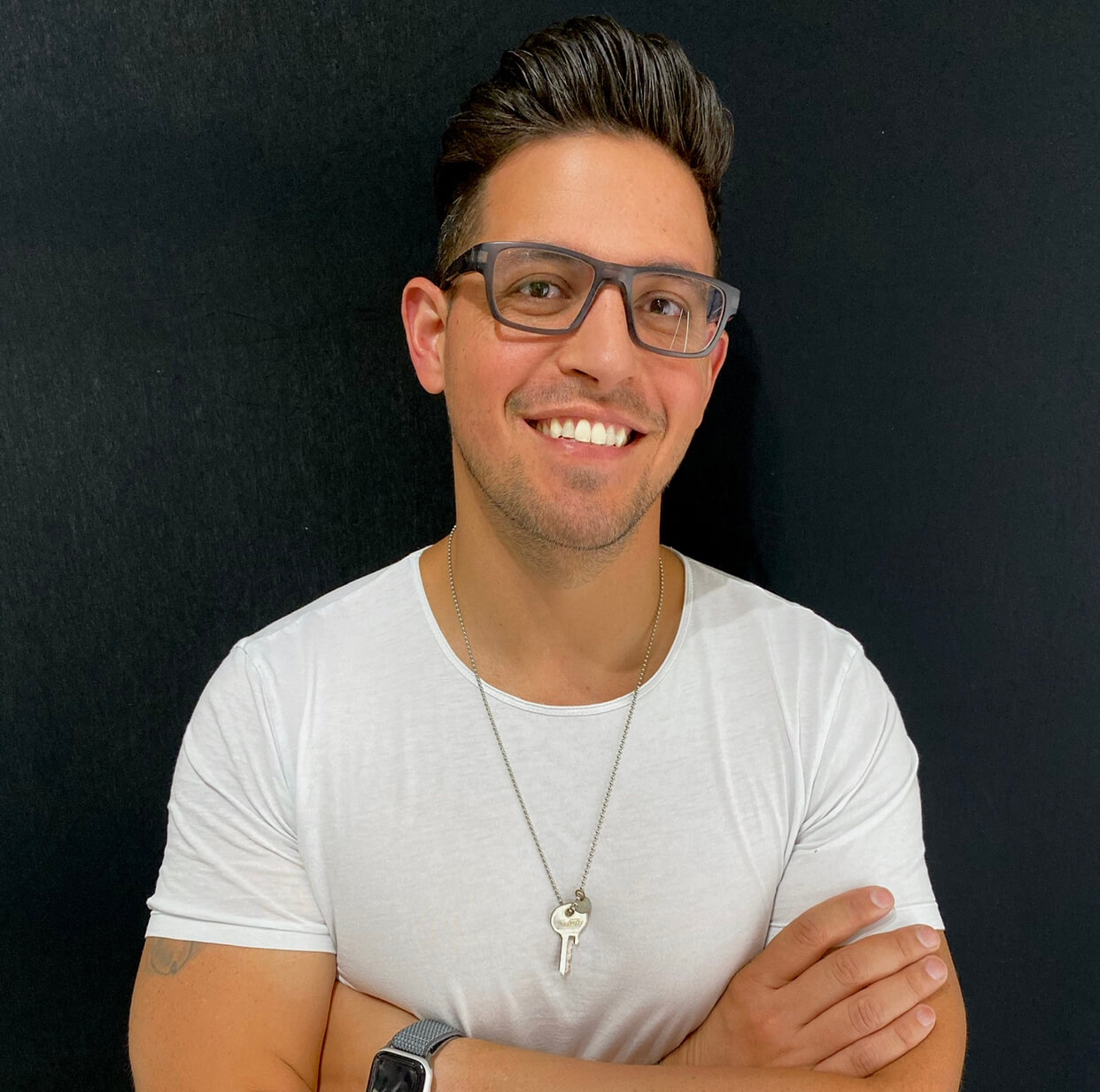 "Truth is, I've never been very good at creating balance in my life. It's actually been a sore subject for my family and me because I tend to get lost in my work. Over the last few years, I've really tried to implement a few things to help me be a better me. At the end of the day, I realized I can't be good for others if I'm not good for myself first.

THE CHANGES HE MADE
He unplugs. "I started to implement regular time off to COMPLETELY check out. No phone, no email, just enjoying wherever I am and whatever I'm doing. I try to do this at least every few months. Just a complete disconnect and it makes a huge difference for my mental well-being! I don't show stress on the outside, but when I've taken stress tests, my levels are usually off the charts. Being able to do this really helps hit a reset button."
He practices positivity: "When I start my morning on a purposely positive note, it can set the stage for my entire day. Right when I wake up, I begin with a couple of daily devotionals and some time in prayer/meditation. That gives me a clear and focused mind, and sets me up mentally to prepare for the physical part of my day."
He "embodies" exercise. "Prior to becoming a hairdresser, I was in the Army and was actually discharged for medical reasons related to my lower back. I've always struggled with that issue, but I learned to live with it. Then, I ended up just letting myself go; and didn't even realize the extent of the problem until I found out I had spinal cord damage. Eventually, I joined Orangetheory Fitness and have lost about 45 pounds and maintained a healthier weight and lifestyle for the last three years."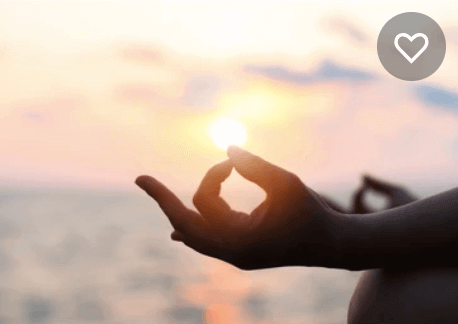 He uses "band-aids." "Holding an elastic band (underhand) directly out in front of you, and stretching your hands out parallel and to your sides for a few repetitions every morning and evening can help greatly to reset your neck in shoulders, putting them into proper spinal alignment."
And now for YOU
Making grand changes can feel overwhelming — and that only adds to a sense of imbalance and stress – so it's important to start small, and assess what's do-able in manageable increments. Here, some tips to get you started:
Make a list of your biggest stressors: Whether it's no time to exercise, not eating healthy food at work, overbooking, or physical pain, take stock of what's causing imbalance.
Ask yourself what you can change TODAY: If you could alter just one thing in the next 12 hours, what would it be?
Identify small, achievable goals: Grand pronouncements – like, I'll exercise five days a week after work – only set you up for failure. Instead, integrate mini self-care moves, one month at a time. Examples: Buy a large water bottle to keep at your station; invest in a cutting stool; actually schedule a "stretch and snack" into your daily calendar.
Give yourself a mental hug: Making sure you get some emotional self-love and validation every single day (it can be as simple as taking a moment to acknowledge the beauty of a haircut, a joi-ful guest, or 24 ounces of water guzzled), can be an attitude game-changer. In fact, it might just offer the motivation you need to start making meaningful changes in your long-term wellness journey.