A COLORFUL SUMMER
Sunny yellows, fiery reds, calming blues — there's no question that color is a powerful mood-booster; and this is the perfect time to splash it around joi-fully. Read on for five vibrant ways to get you pumped for summer.
Give your cocktails a shot of color
According to the lifestyle pros at HGTV, colorful cocktails – especially neon — are a hot trend. And layering those colors in the glass makes you look like a freaking creative genius. (FYI: The key is to layer the ingredients in order of density – thickest liquid at the bottom, and work your way up.) Here's a perf patriotic pick that will make everyone cheer on July 4th – or any spirited holiday: It's made with red grenadine, white crème de cacao, and blue curaçao.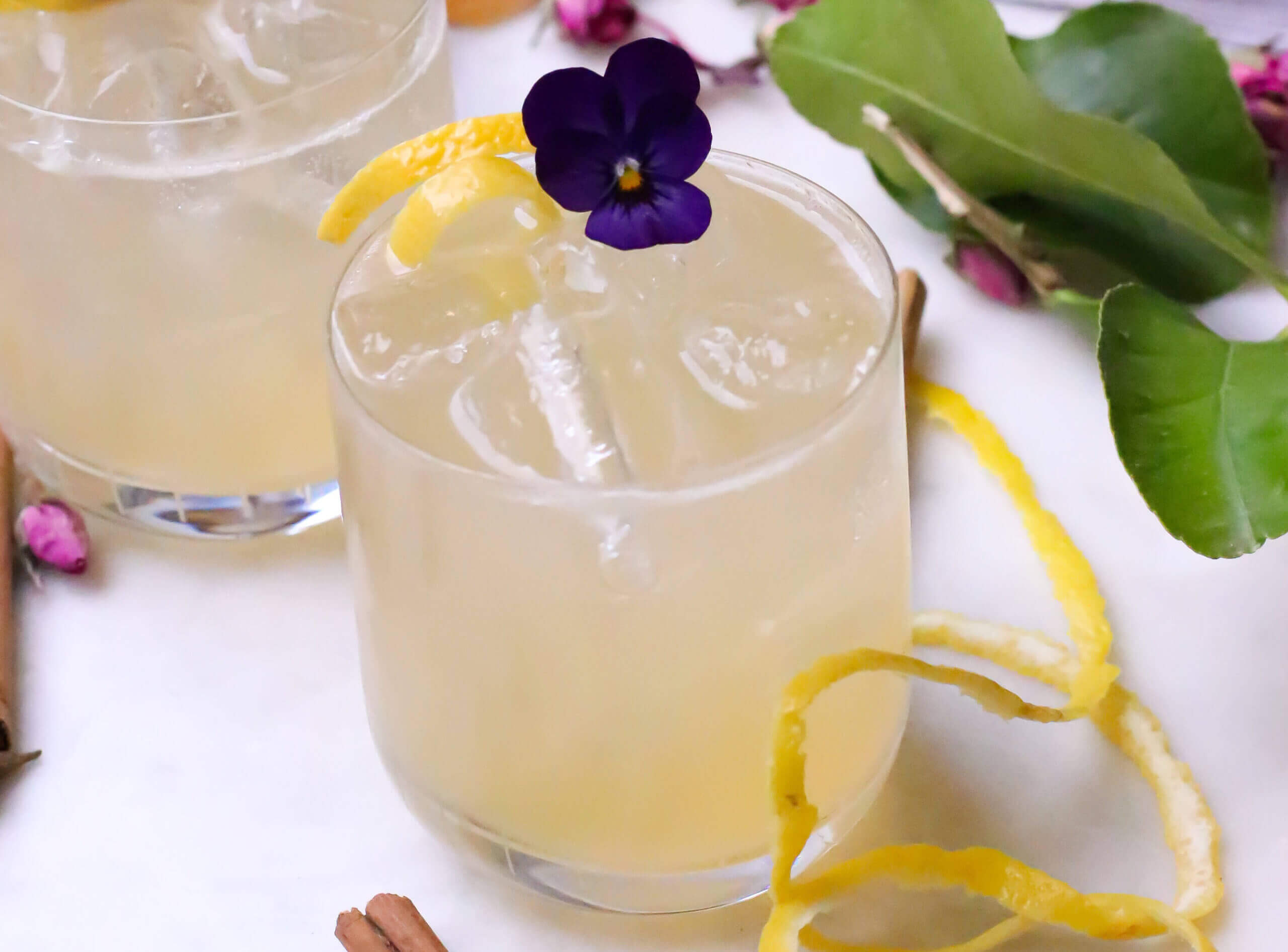 Amp up your hair color
If you've ever toyed with the idea of going full-tint fun at the salon, check out the dazzle of Joico's Color Intensity line: This super-pigmented hair-color formula comes in dozens of cool shades (Pearl Pastel Rose Gold or Aqua Flow, anyone?), and lasts up to 20 shampoos; which means that dipping a toe in the world of color doesn't have to be a maj commitment.
Once you've taken the plunge, keep your color intact with our brand-new Colorful Collection – a trio of products specifically formulated to preserve fierce, fabulous, vibrant color, long after you leave the hair salon. Bonus: They're stocked with nourishing, sulfate-free ingredients like Camellia Oil and Pomegranate extract — and smell delish.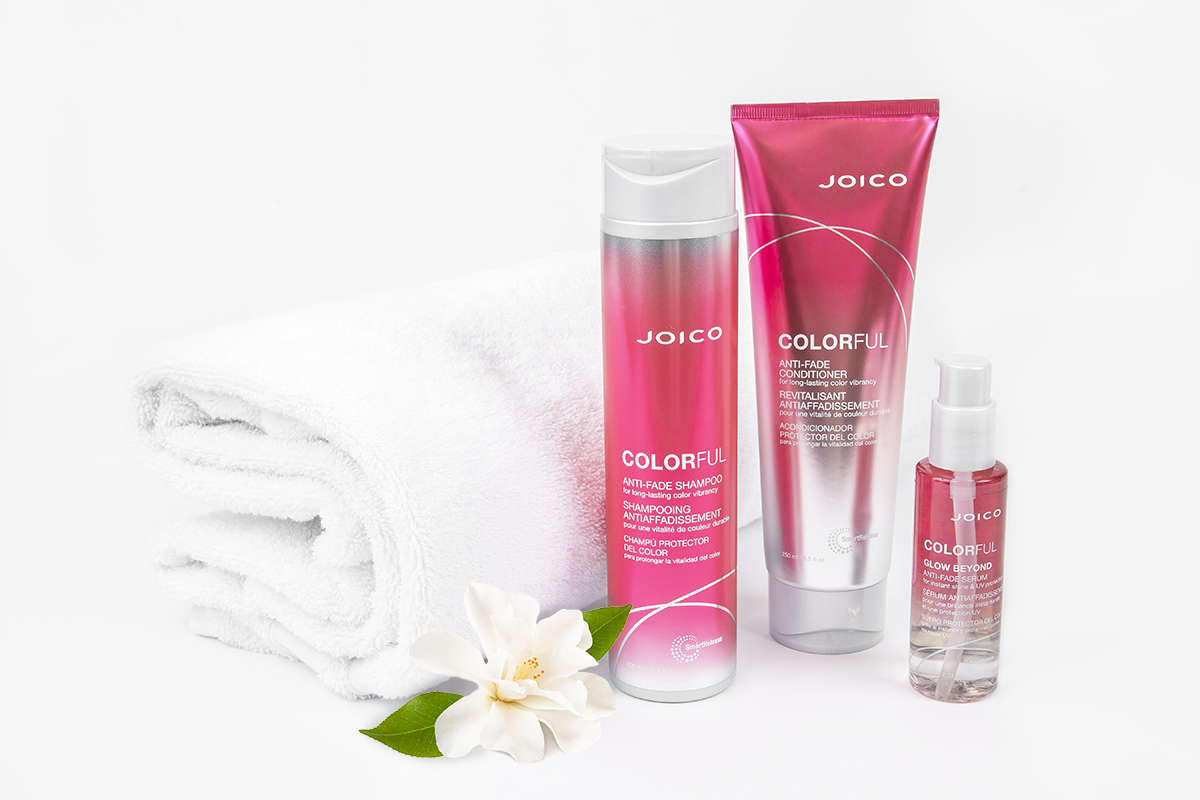 Light up your backyard
You don't need a party to bring your chill space to life. Whether it's a bonafide backyard, a patio, or tiny deck, multi-colored string lights let you bask in the glow of all the good feels – with the flip of a switch. These cool, Edison-style lights come with a remote control that lets you tweak your tones as the mood strikes.
Eat the rainbow
Yep, it's true: Infusing your diet with deeply pigmented fruits and vegetables of every color helps get you the phytonutrients your body needs in order to stay healthy. But every once in a while, you can bust out and splurge by making this vibrant rainbow cake. (Don't worry – it only looks complicated. It's literally just cake mix and food coloring. Easy peasy.)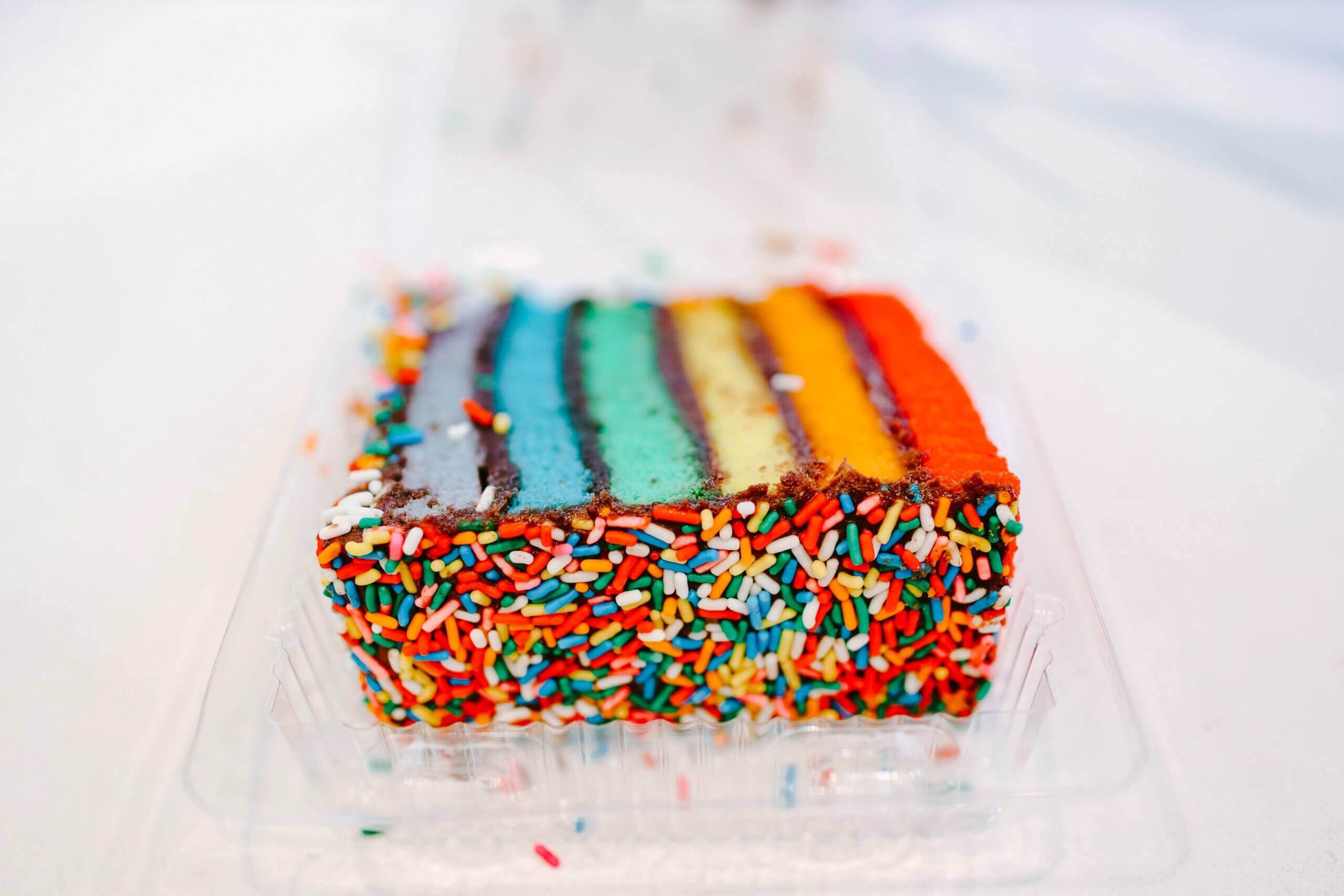 SATURATE YOUR STYLE
According to the Zoe Report (and plenty of researchers), wearing bold splashes of color can jack up your mood big-time. "It may be small, but if the clothing you wear can provide a little extra energy as you go about your day, it's worth considering. At the very least, making a new purchase or hanging through the house in a citrus hue from head to toe can't hurt," say Zoe's peeps. We suggest starting with a colorful face mask, like this sunny daisy contender:
Try tunes with tones
Ever choose a song because it matches your mood? How about going one step further and choosing a colorful song that matches your mood? This cool Hip Hop/R&B playlist from bestlifeonline.com will light up your life this summer. (And btw — they've got plenty more suggestions, like pop, rock, classics….)
"White Iverson," Post Malone
"Gold Digger," Kanye West
"Green Lights," Aloe Blacc
"Men in Black," Will Smith
"Black Panther," Kendrick Lamar
"Black Widow," Iggy Azalea
"Black and Yellow," Wiz Khalifa
"Grass Is Always Greener," Ludacris
"Green Light," John Legend