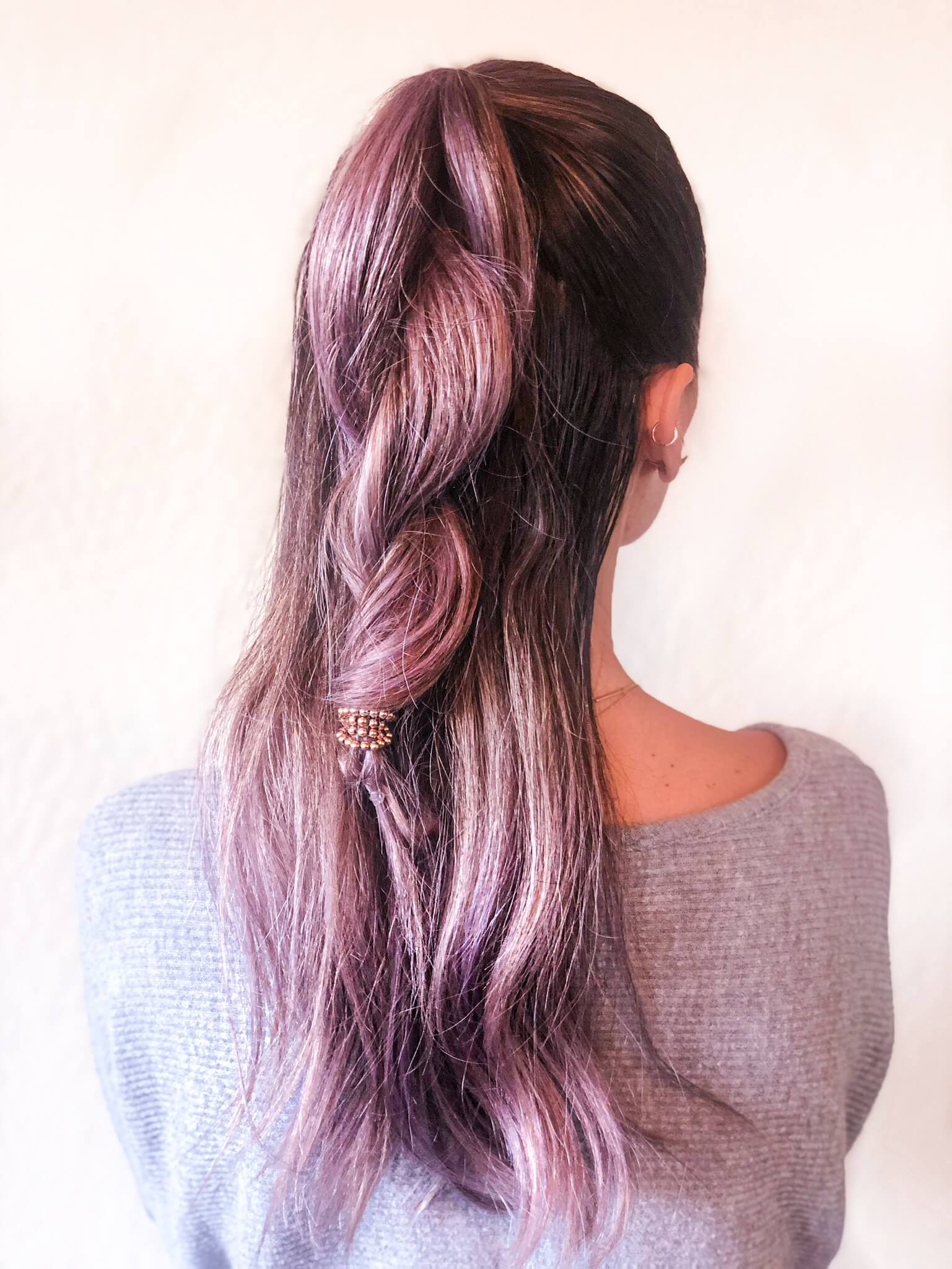 You've likely seen those can't-look-away hair demo videos online – the ones where stylists pull and mold strands into masterpiece works of art.
Head's up: That's not what this is.
But watching Jill Buck swiftly fashion this hairstyle out of a couple of ponytails is like the 2.0 version for the rest of us. It's super-easy; has some clever twists and turns; and offers a polished look that takes summer hair up a notch. Check out the video and step-by-steps; try the look yourself; then post it and tag @joicocanada so we can see your handiwork!
You'll Need
A couple of hair elastics
Video Tutorial & Step-By-Step
View this post on Instagram
Step-by-Step
1. Start by applying Joico Beach Shake throughout hair.

2. Using a brush or comb, smooth hair into a half-up ponytail and secure with an elastic.

3. Apply Joico Design works Shaping Spray to hair to ensure hair stays smooth and prevent flyaways.

4. Split ponytail into two sections and secure with 2 small elastics.

5. Take one ponytail and create a split in the middle, keeping the end secured. Now, take the end of your pony and insert it through the hole 3 or 4 times, twisting hair towards your head with each insert.

6. Weave the second pony into the first, and twist until both are interwoven together into one larger ponytail.

7. Loosen the twist by gently tugging on pieces of hair and pulling outwards.

8. Finish with Joico Design Works Shaping Spray for holding power and shine