THE DEFY DAMAGE DIFFERENCE
With Joico Celebrity Artist, Jill Buck of Salon Nine Zero One
Joico Celebrity Artist, Jill Buck of Salon Nine Zero One, knows that natural/textured hair can be fragile and susceptible to dryness and breakage. Which is why she turns to the Defy Damage System in the salon, and has clients continue the regimen at home. A game-changing treatment strategy that protects all hair types from the ravaging effects of daily heat styling, UV exposure, and environmental pollution, Defy Damage results in 80% less breakage, and visible healthy results after just one use.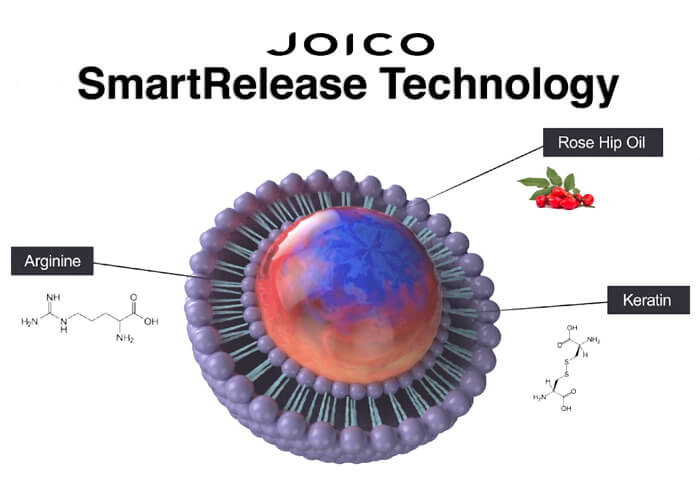 HOW THE TRANSFORMATION HAPPENS
Textured hair is actually more delicate than most hair types because of its raised cuticle – and this fragility is one of the biggest challenges when working with to keep it healthy, strong, and lustrous. Breakthrough Defy Damage Shampoo, Conditioner, and Protective Masque actually strengthen hair bonds for a healthy transformation you can instantly see and feel.
THE SECRET? KEY INGREDIENTS — Arginine, Moringa Seed Oil, and a Protective Lipid — team up with Joico's SmartRelease Technology, a one-of-a-kind liposome delivery system that continuously releases powerful Rose Hip Oil, Arginine, and Keratin. It's round-the-clock protection between every salon visit and puts YOU at the helm of healthy hair.
Here's what you'll experience
Visible results after just 1 use
Immediate Soft Feel and Increased Shine
JILL'S REGIMEN
Defy Damage Protective Shampoo: With a rich, luxurious lather (rare for sulfate-free formulas), this gentle cleanser protects hair both in the salon and at home with damage-proof ingredients; swiftly sloughing away dirt, impurities, and build-up without roughing up the hair cuticle or stripping vibrant color.

Defy Damage Protective Conditioner: Gentle enough to use every day, powerful enough to replenish moisture and build strength and resilience, Defy Damage Conditioner is your go-to dose of daily hydration.

Defy Damage Protective Masque: This treatment offers protection so powerful, it instantly regenerates bonds, strengthens hair, and protects each strand against splits, breakage, color fade, and the ravages of daily styling.
View this post on Instagram