Defy Damage
Protective Masque
For bond strengthening & color longevity
This powerful at-home treatment goes deep to infuse hair with a brilliant, bond-strengthening defense system. The result? Less breakage, more protection from heat styling; and hair has instant softness and shine…the kind you can see and feel on contact.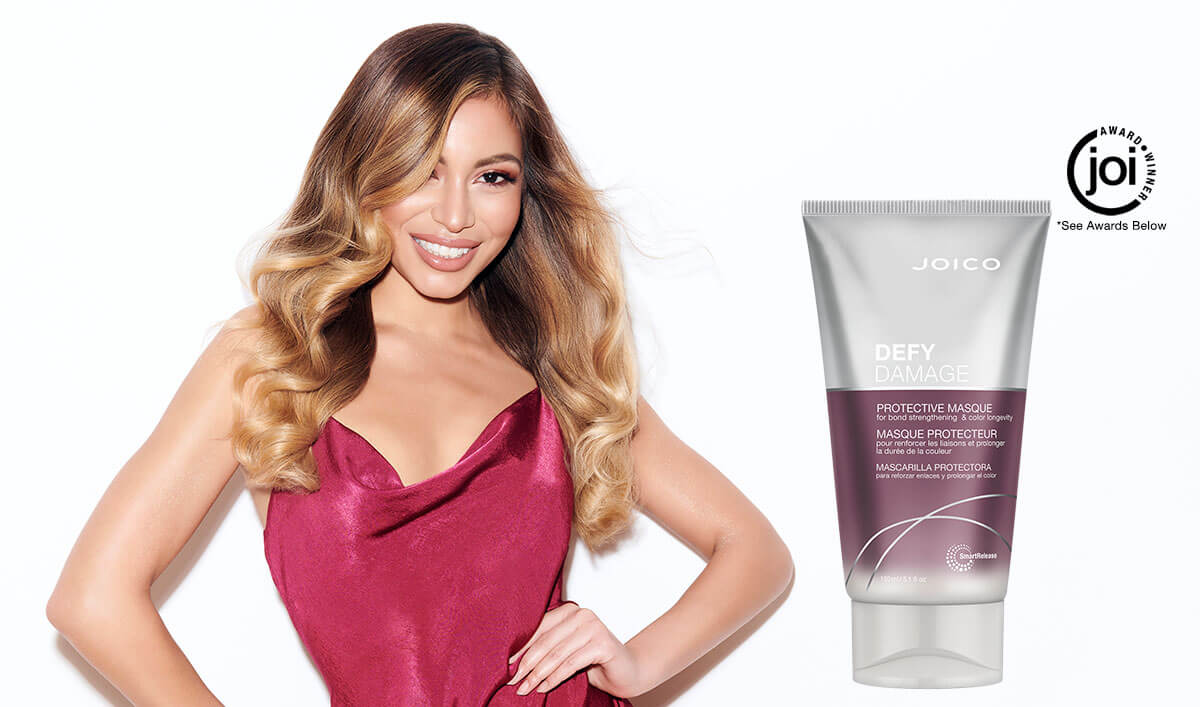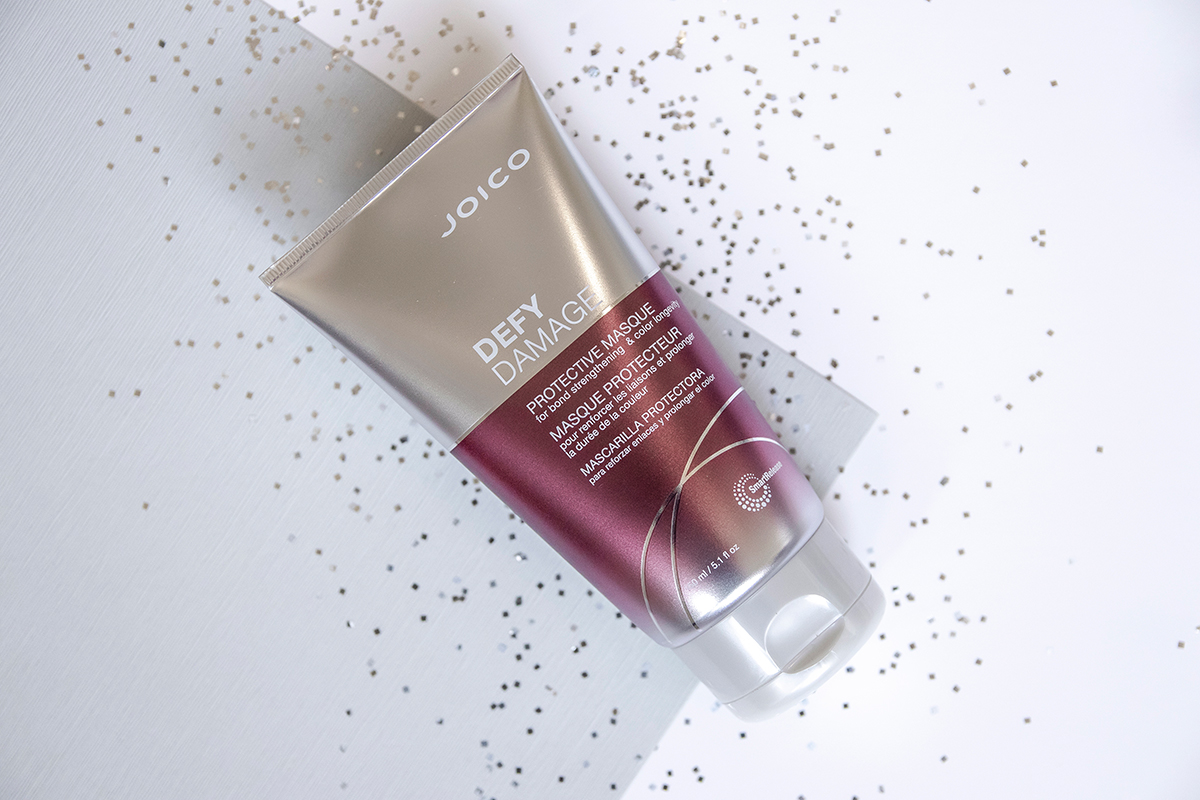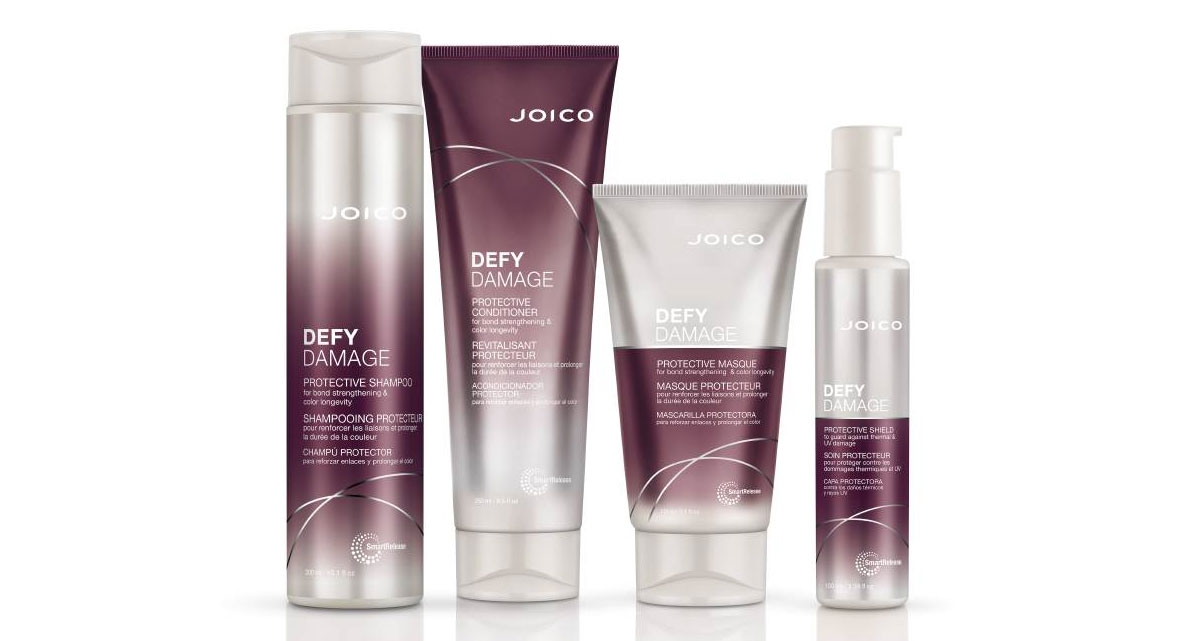 Here's Why You'll Love It
Helps to rebuild broken hair bonds
Deeply replenishes hair without weighing it down
See results after the very first use
Proactively builds hair's resistance to damage
Leaves hair soft, shiny and healthy-looking
4.6 out of 5 stars (based on 77 reviews)
Wow this mask leaves my hair so soft! I have bleached hair and it can feel pretty dry, but when I use this mask it feels like new un-colored hair. When I air dry my hair its SO soft and hydrated.

Directions: Apply to damp hair; leave on for up to 5 minutes (depending on hair type). Rinse thoroughly.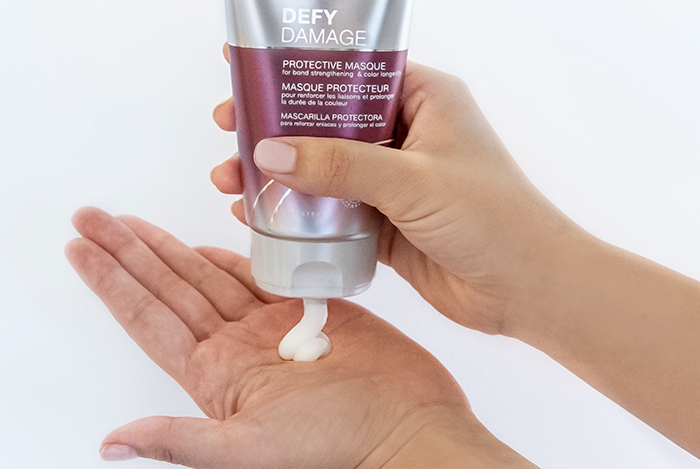 Cutting-edge technology, merged with powerful protectants, join forces to create hair that's brilliantly resilient and healthy-looking.
NEW SmartRelease Technology
Our one-of-a-kind liposome delivery system packs a punch by continuously releasing a trifecta of healthy-hair ingredients—Rosehip Oil, Arginine, and Keratin—to help repair, strengthen, and protect hair from the cumulative effects of daily styling.
Protective Lipid
The exact kind found in healthy hair—acts as the first line of defense to help prevent thermal, chemical, styling, and UV damage. Results are visible with the very first application.
Moringa Seed Oil
A rich source of antioxidants, Vitamins A and E, Zinc, and Silica—all fundamental to creating healthy, strong, damage-resistant hair—helps to boost shine and softness.
Arginine
A smart-bonding molecule with both positive and negative sites, helps to strengthen hair bonds and encourage bond renewal.
I am so great full for this line of products…it has saved my hair like no other…I use a straightener for my hair and it kept breaking until my hairdresser suggest I use it…it was so bad my hair was getting shorter from all the breakage…I have been using the defy products now for about six months and now it is growing again…thank you, thank you, thank you….for this great product..with all this Covid 19 , I can't get to the beauty supply store to purchase it cause they are close.. Will be ordering it online…
Thanks again for the great product….loving it.❤️❤️❤️❤️
I love this mask! It leaves my hair feeling super soft and very healthy looking. However there are not specific directions on how often to use it. Joico can you clarify how often it should be used for best results?
I really enjoyed using the Protective Masque from Joico! I used it once weekly with fabulous results. It conditioned and helped to protect my colour treated hair.