HydraSplash Gelée Masque
For fine/medium, dry hair
A unique gelée treatment, powerful enough to create a wave of healthy hydration without overpowering delicate strands. Hydrating Gelée Masque is the ultimate, light weight, thirst-quencher for fine, dry, parched hair.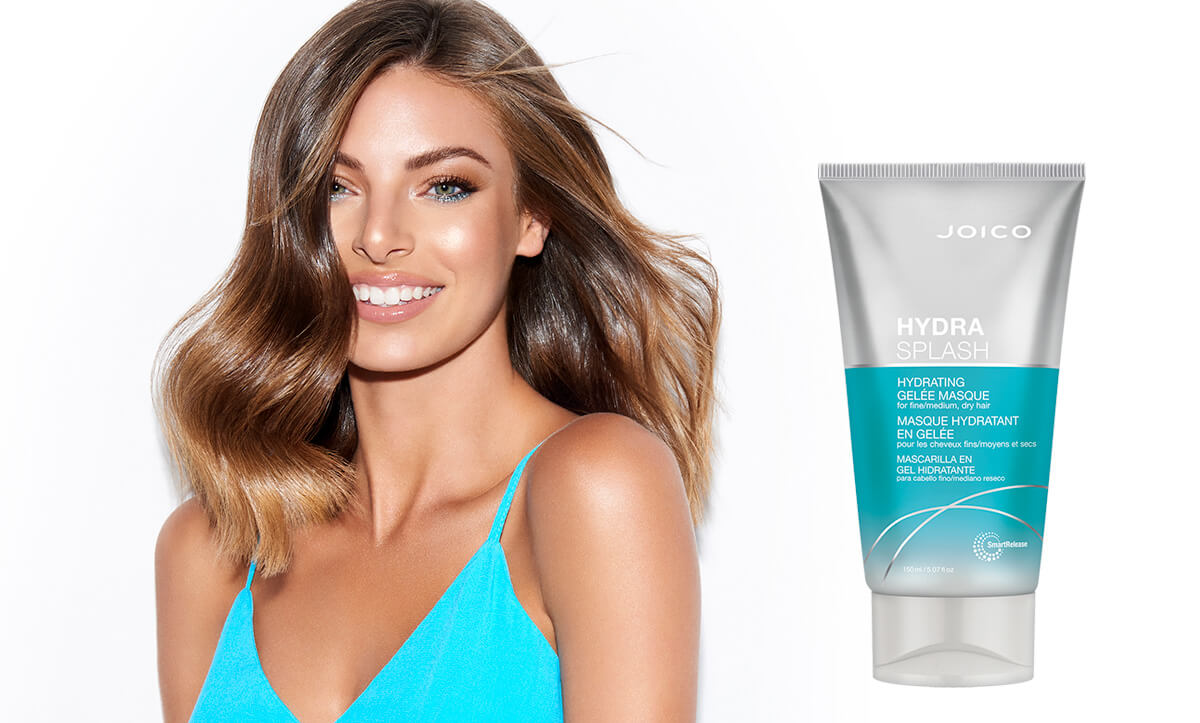 Here's Why You'll Love It
HydraSplash gives fine-to-medium hair the hydration it needs and nourishes strands with a gentle touch.
Hair looks replenished, shiny, and healthy after just one use
*When using HydraSplash Shampoo, Conditioner, and Leave-in, or HydraSplash Shampoo and Gelée Masque
4.4 out of 5 stars (based on 70 reviews)
I am so obsessed with this mask it makes my hair feel so hydrated without feeling super heavy or like I have left over oil or cream left in my hair like other products in the past.
Work this feel-good gelée formula into fine-to-medium hair for major results in just minutes.
Directions: Apply to wet hair. Leave on for 5 minutes. Rinse well. Style as usual. For best results, be sure to apply a small amount of HydraSplash Replenishing Leave-in before blow-drying.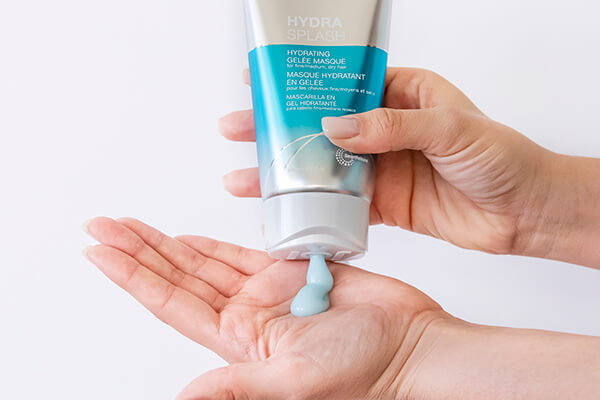 Coconut Water
A natural hydrator rich in Vitamins A, C, and E, plus a great source of electrolytes–helps quench dry hair while leaving it feeling light, bouncy, and healthy.
Sea Kelp
Packed full of vitamins and minerals–helps provide targeted moisture and vital nutrients for healthier looking hair.
SmartRelease Technology
One-of-a-kind liposome delivery system, packs a punch—continuously releasing Rosehip Oil, Arginine, and Keratin to help repair, strengthen, and protect hair from the cumulative effects of daily styling.
This is a perfect product to use with the shampoo and conditionner! It really hydrates my hair and makes them extra smooth. We only need a very small quantity for the product to be effective.
I expected this masque to be extremely hydrating and nourishing on my hair but I found it to be just okay. The texture was exactly as described like a gelee and it was easy to apply and to be absorbed into the hair. I left the product on for about 5 minutes as instructed and rinsed off. My hair felt the same as just using regular conditioner versus a masque so I didn't think it did that much more for my hair. The fragrance is light and it is still a good quality product nonetheless so I would still say to give it a go!
I #gotitfree as part of the ChickAdvisor Product Review Club.
This is truly a great product not the best but I liked how effective it is may not replace my current mask but will probably be re purchasing this product
wow this works so well to moisturize my dry hair and makes it look super silky! I really like the scent and the gel like consistency! so nice and a great masque for winter