HydraSplash Replenishing Leave-In
For fine/medium, dry hair
Perfect as a pre-blow-dry leave-in after your cleanse and condition routine, this replenishing hydrator delivers a dose of nourishment and banishes frizz that results in brilliantly supple, soft, shiny hair.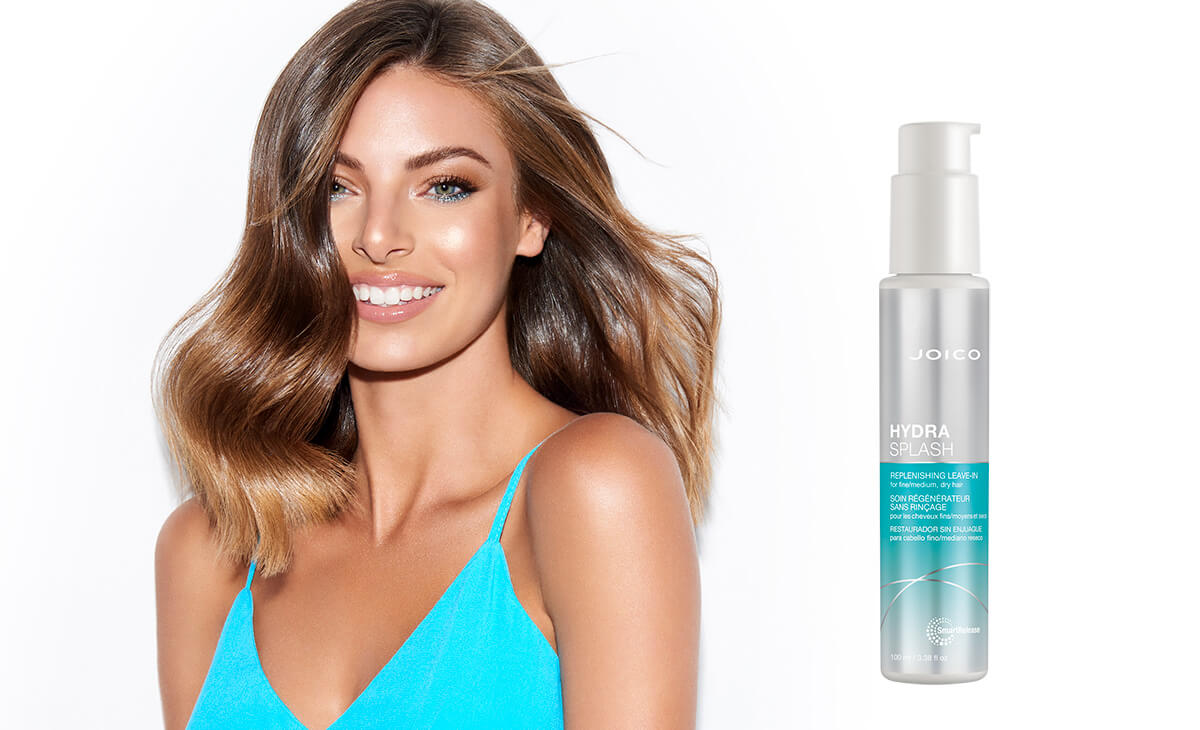 Here's Why You'll Love It
Instant, visible results – frizz-fighting hydration, shine, and softness – keep on working long after you've applied this lightweight, replenishing leave-in to thirsty hair.
Boosts softness and shine
Won't weigh fine strands down
4.5 out of 5 stars (based on 72 reviews)
HydraSplash Replenishing Leave-In just launched...Rave reviews coming soon! Be the first to write a review!
It takes just seconds to work a bit of HydraSplash Replenishing Leave-in into hair before blow-drying; but the benefits last for a full 24 hours.
Directions: Apply a small amount to clean, damp hair on mid-length to ends. Style as usual.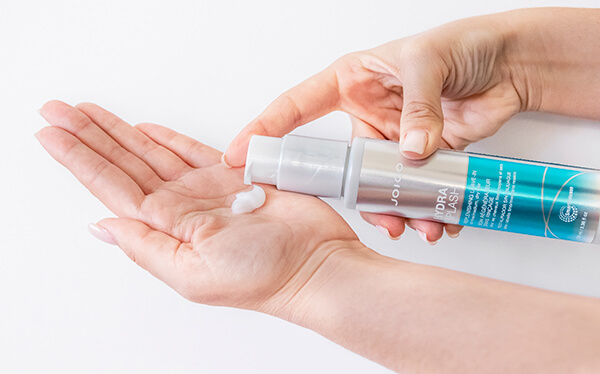 Coconut Water
A natural hydrator rich in Vitamins A, C, and E, plus a great source of electrolytes–helps quench dry hair while leaving it feeling light, bouncy, and healthy.
Sea Kelp
Packed full of vitamins and minerals–helps provide targeted moisture and vital nutrients for healthier looking hair.
SmartRelease Technology
One-of-a-kind liposome delivery system, packs a punch—continuously releasing Rosehip Oil, Arginine, and Keratin to help repair, strengthen, and protect hair from the cumulative effects of daily styling.
I wasn't expecting this product to help with my split ends but it does the trick! I use it on my hair right after every wash while they're still wet. Love it!
This is perfect for putting in hair before a blowout or using any hot tools. It made my hair soft and shiny without weighing it down or feeling greasy. I have tried many leave-in products and this is definitely one of the better ones as it is effective and great quality. I definitely recommend this to anyone and everyone!
I #gotitfree as part of the ChickAdvisor Product Review Club.
This has a been such a great new product but the only down fall my ends are extremely dry and I find that it doesn't fully soften/ smooth them out. Otherwise loving this
I would definitely buy this product again. Light weight easy to style with product in my hair. Makes my hair shine and healthy without weight
I got it down with some leave ins.