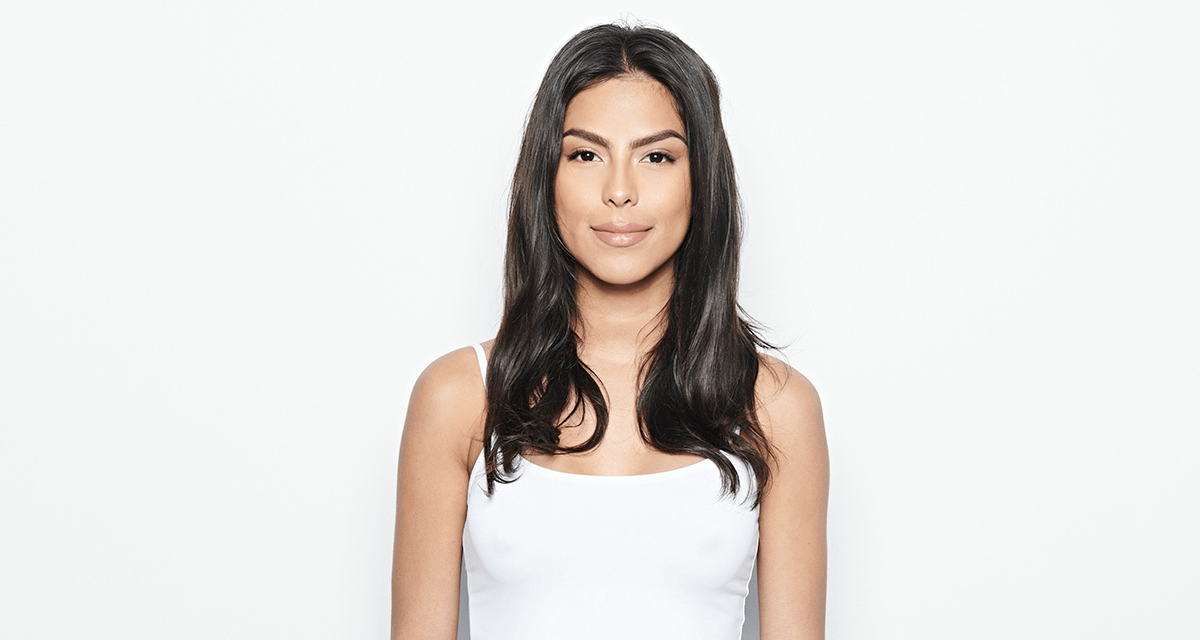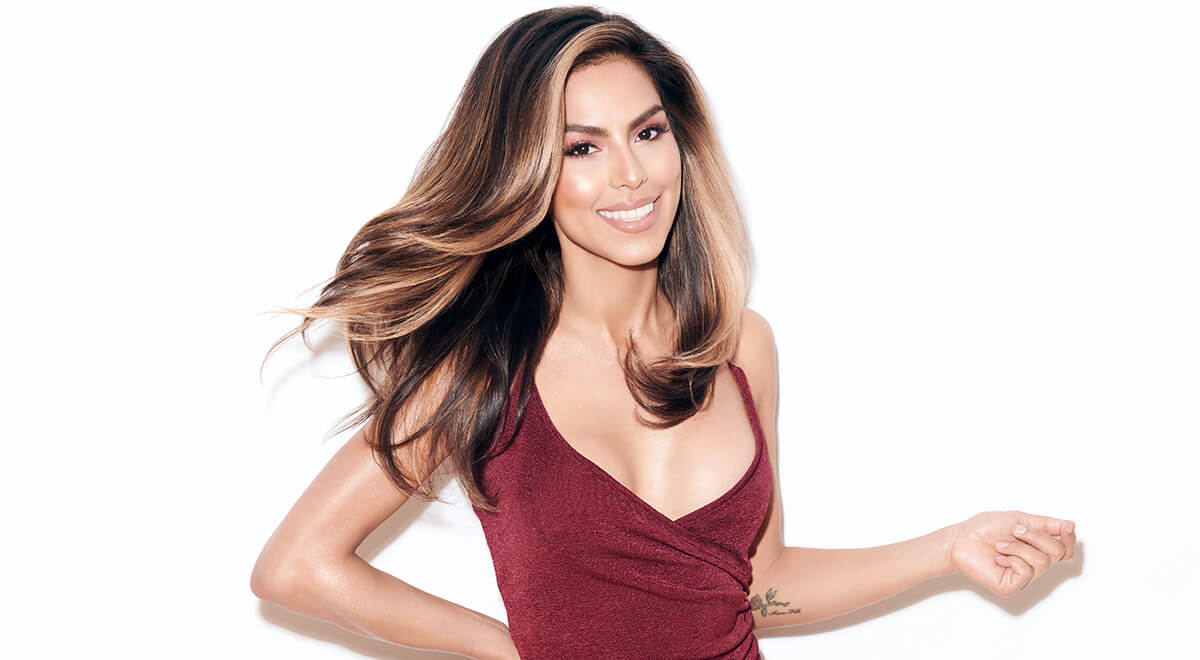 "The Crescent Method is a foiling technique in which you take large sections of hair to speed up application time. This is a great technique for you to see how the natural fall of the hair will lay as well as create an impactful transformation while saving tons of application time. This is great for any client who has shoulder length or longer hair." – Larisa Love
COLOR FORMULAS
Prep: Defy Damage ProSeries 1: Bond-Protecting Color Optimizer Spray

Formula 1: Blonde Life Powder Lightener with 15 Volume (10 + 20 Volume; 3% + 6%) LumiShine Developer working up to 35 Volume (30 + 40 Volume; 9% + 12%)

Formula 2: LumiShine Demi-Permanent Liquid 1 oz (30 ml) 6NC + 2 oz (60 ml) 6NG with 5 (1.5%) Volume LumiShine Developer

Formula 3: LumiShine Demi-Permanent Liquid 1 oz (30 ml) 8NC + 2 oz (60 ml) 8NG with 5 (1.5%) Volume LumiShine Developer

Post: Defy Damage ProSeries 2: Bond-Strengthening Color Treatment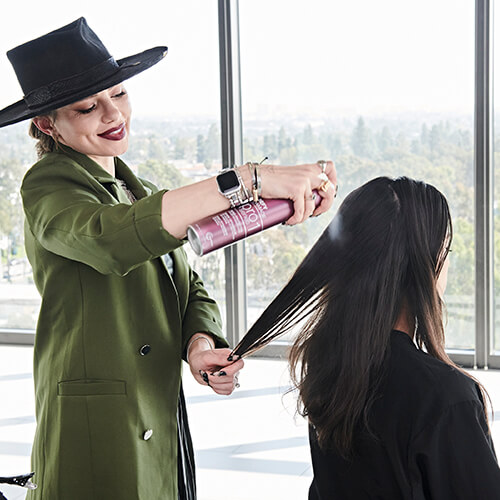 STEP 1:
Prep with Defy Damage ProSeries 1. Shake the can vigorously and then spray in short bursts to 2 inch (5 cm) sections and comb for even distribution. Make sure to spray away from the face for client comfort.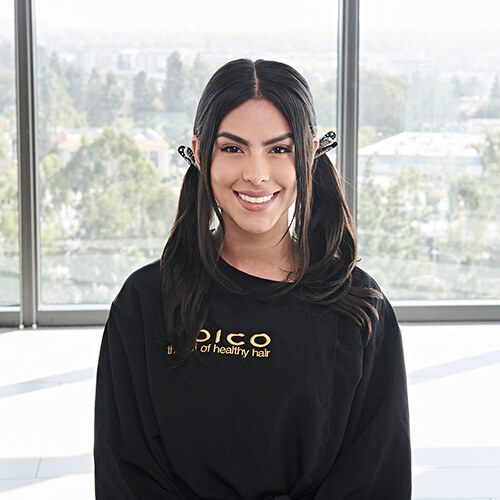 STEP 2:
Part the hair down the middle.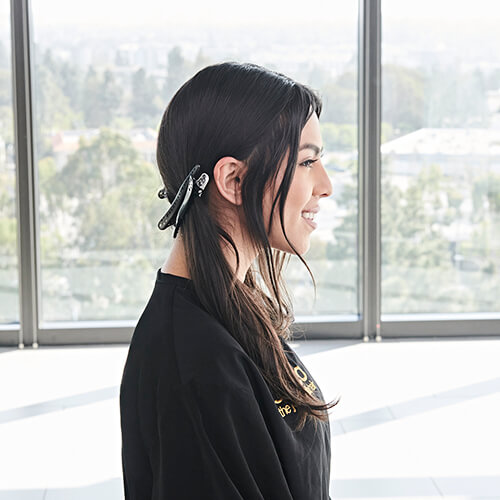 STEP 2b:
Section out a 1-2 inch (2.5 – 5 cm) front hair line parting.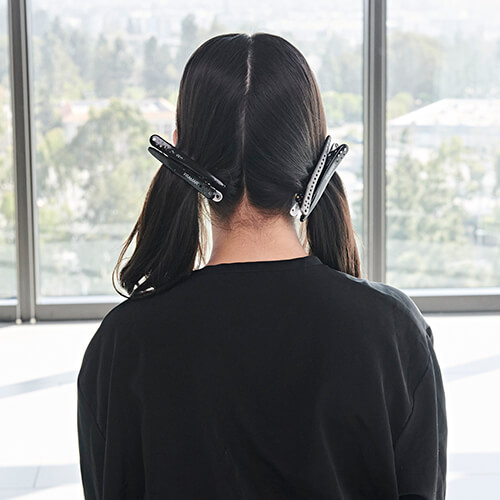 STEP 2c:
Clip the two sections, leaving the front hairline out.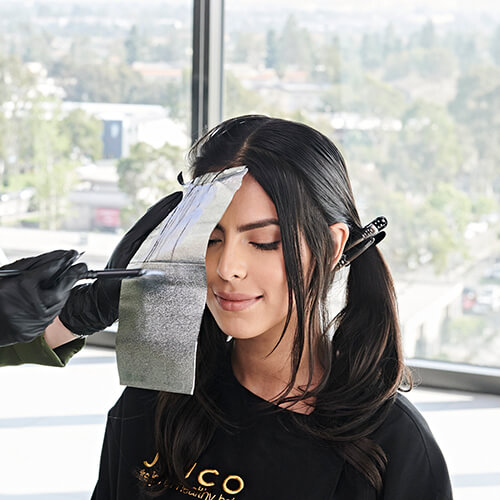 STEP 3:
Take a front hairline weave parting and apply Formula 1.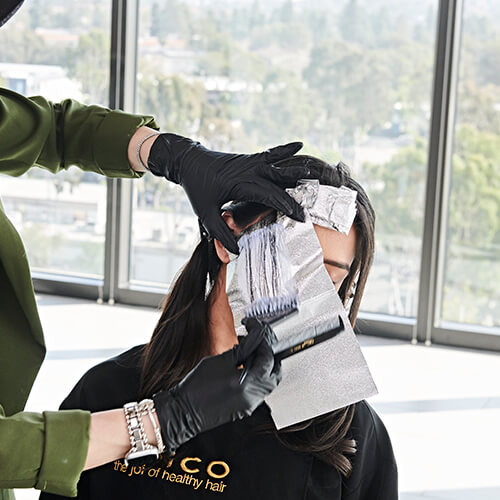 STEP 4:
Take a side front hairline weave parting and apply formula one working down the side of the face and tailoring your partings to your client's hairline. This will add a glow and brightness around the face.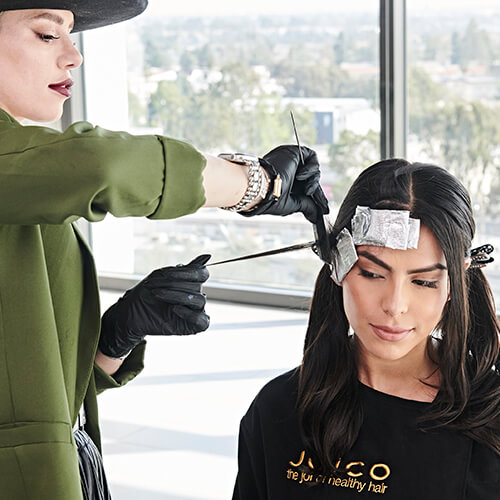 STEP 5:
Take a back to back weave parting, tease the base and apply Formula 1.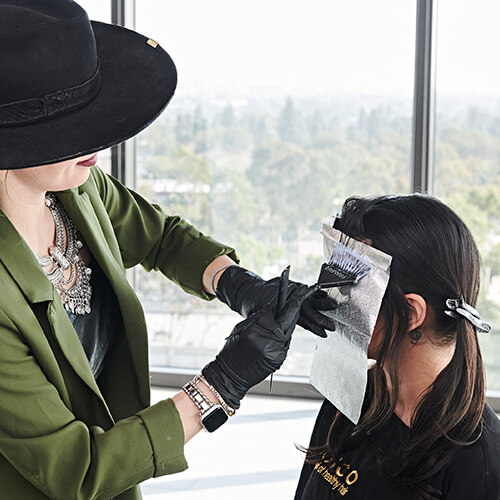 STEP 6:
Repeat on the other side.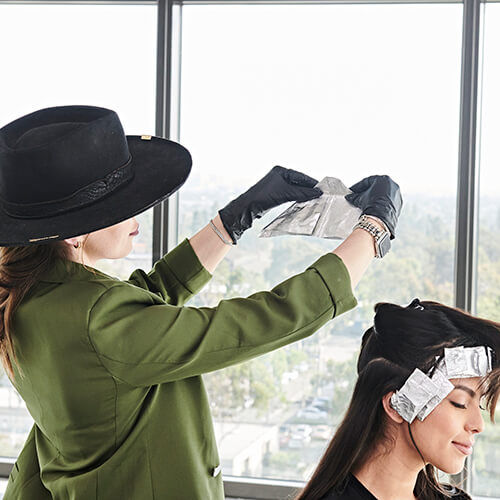 STEP 7:
Prepare "crescent" foils. Take a long foil and fold each corner in to create a triangle. Fold the tip of the triangle down about 1 inch (2.5 cm). These will create "crescent" shaped foils that are perfect for highlighting large areas of the head as well as perfect for this technique. Prepping these ahead of time will save you time.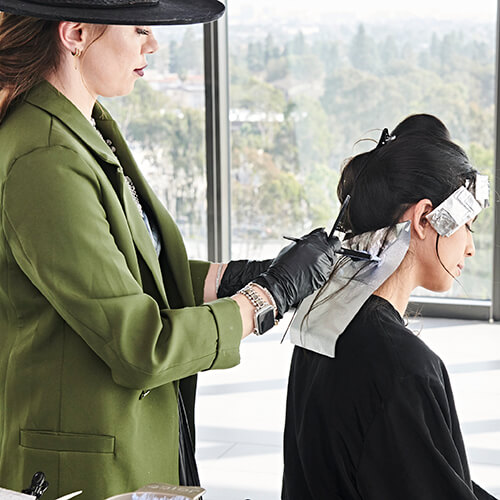 STEP 8:
Starting in the back nape, take a large curved weaved parting that extends from the ear to the center nape. Apply Formula 1, switching your developer to 20 volume (6%).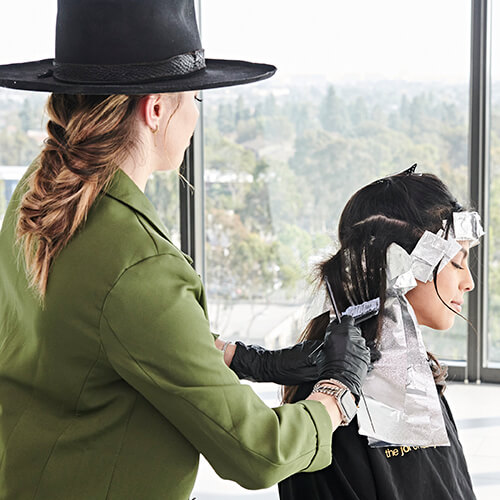 STEP 9:
Take another large curved weave parting, tease the base, place a long foil underneath and paint on Formula 1 feathering towards the base. Place a crescent foil on top. No folding necessary.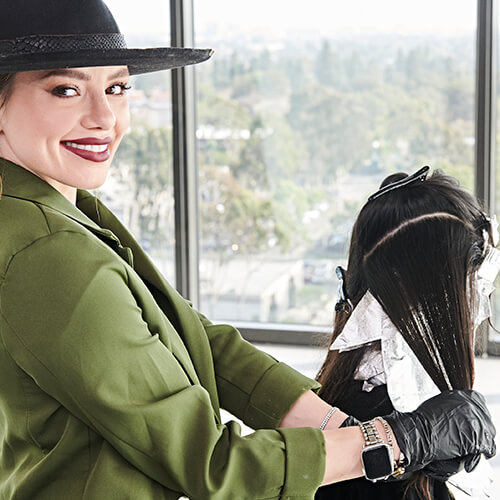 STEP 10:
Take another large curved parting. The space between each parting is determined by client consultation and desired outcome.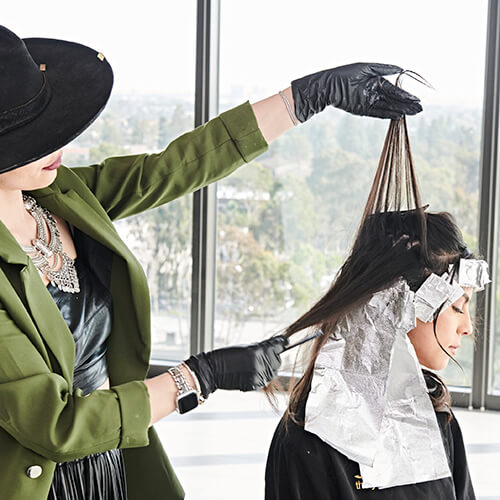 STEP 11:
Your weave partings will follow the curved sectioning. The thickness should be determined by client consultation, hair type and desired outcome. Tease the weaved parting and continue the same application method.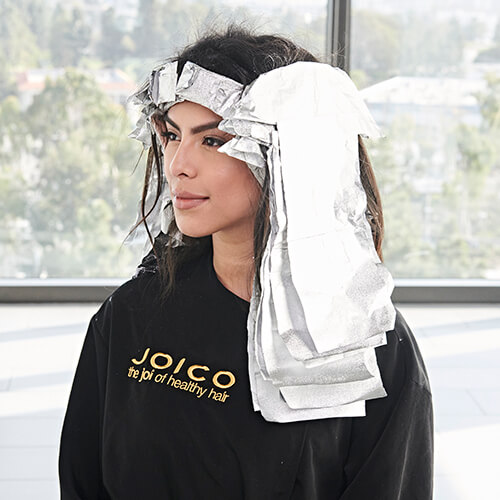 STEP 12:
Repeat on the other side using the same application method and upping your developer by 5 volume (1.5%) to each section. Process until you reach a level 9, Pale Yellow. Rinse and Shampoo with Defy Damage Protective Shampoo. Towel dry the hair.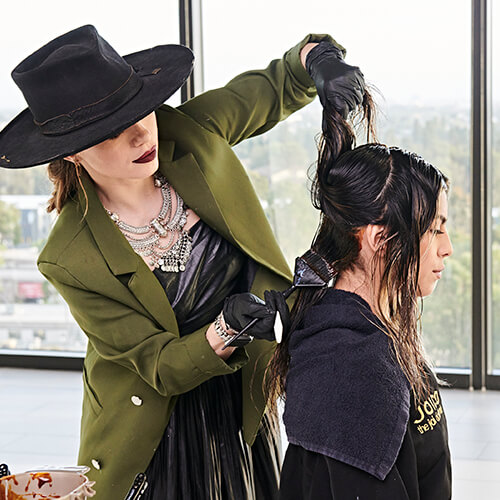 STEP 13:
Apply Formula 2 throughout the head in a tear drop method that creates a shadow root.