TONERS: THE LAYERING METHOD
Featuring Joico Celebrity Artist, Jill Buck, of Salon 901
You know the old adage, all good things to those who wait? It's especially true in hair color – and even more so when tackling toners, says Joico Celebrity Artist, Jill Buck of Salon Nine Zero One, who explains the magic behind this 2-step layering method in today's Secret Menu reveal. Using LumiShine's SB series on pre-lightened blonde hair, Jill shows you all the steps and tricks, here: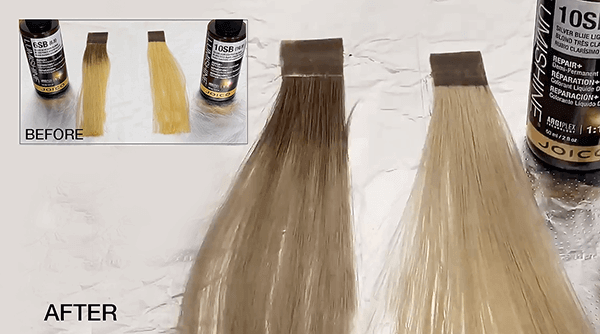 LET'S TALK LAYERING
"Ash-based toners can become dull, muted, and dark, because you're dealing with a blue or green base," explains Jill, who loves LumiShine's SB series to bring a cool depth to her blondes. The trick to bypassing this unwanted "off tone" is by layering.
Think of it this way: It's the same concept as creating flavor in a recipe by adding herbs and spices at different points in the cooking; or adding wardrobe layers when the weather chills. Hair-color, too, responds well to gradual, patient additions.)
JILL'S WISDOM
Starting with a light toner allows you time to watch the color, making sure it doesn't go too dark.
Sometimes, determining what level the hair actually lifted to is a guessing game. Starting light also helps assess the true level.
The method works beautifully with root shadows, too. In her video, Jill applies the toner twice to roots, instead of simply adding a darker level for contrast.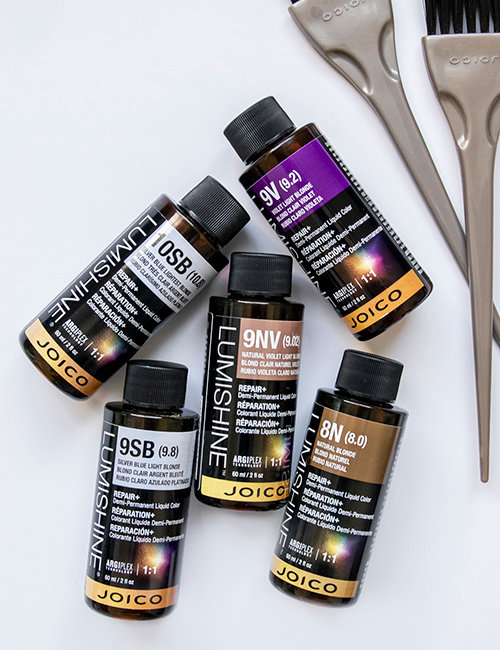 Jill's start-and-finish trick…
The key to bringing out vibrancy and shine before every color service – including this toner technique? Starting and ending with Defy Damage ProSeries: Pro Series 1 is a dry aerosol spray that is applied in short bursts to dry hair prior to any chemical service. It's designed to protect bonds in the hair from degradation that occurs during color, lightening, perming, and straightening services.
Big bonus? There's no need to reformulate your color, adjust your developer, or change your process timing–just shake the can vigorously, apply to clean dry hair then begin Jill's layering method.
When processing is complete, rinse and apply Defy Damage Shampoo, followed by Pro Series 2 for five minutes. This game-changing product will restore and regenerate bonds while locking in color: the perfect way to bring out the best of Jill's blondes.
View this post on Instagram