FROM ZERO TO HERO
Introducing Heat Hero Thermal Styling Protector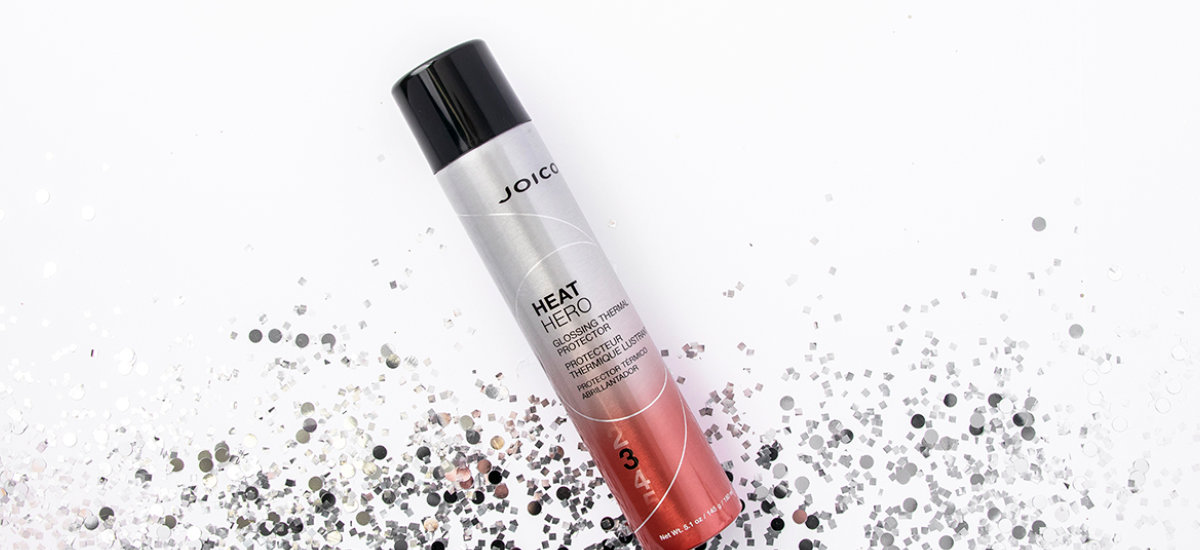 Flat ironing today? No prob. A hot blow-dry sesh? Piece of cake….
Why are we so unconcerned when you pull out your thermal-styling tools? Because Heat Hero, our new brilliant hair guardian, is standing by to protect every single strand on your head. Watch Joico Guest Artist, Mai Hernandez, heat things up on her very own hair with zero fear, right here: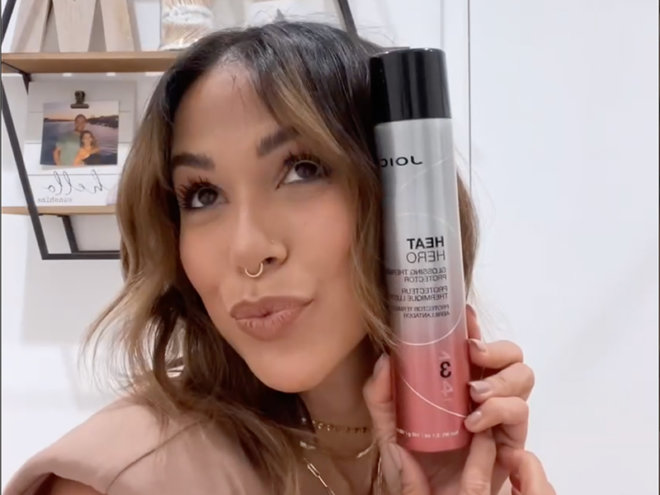 PROTECTION IN ACTION
Hot LA-based hairdresser, Mai Hernandez, knows a thing or two about heat-styling and what it can do to your hair – like strip your color, damage the cuticle, and lead to dryness and breakage. Yet, she's the first person to pull out her large-barrel curling iron to add some beachy waves to her own shoulder-length bob. Why? Because she's got Joico's brand-new rescue product in hand…Heat Hero Glossing Thermal Protector, a next-generation hair guardian that springs into action to protect each strand from the assault of thermal styling.
Here's why you'll love this breakthrough spray
While protecting hair from the damaging effect of heat stylers, Heat Hero imparts a luxurious, glossy sheen.
It also locks out hair-dulling pollutants.
It even has a heat-activated split-end mender that gets to work the minute you touch hair with a blow-dryer or thermal-styling tool.
Heat Hero dials up the protection to 450 degrees!
The easy-spray formula contains nourishing Moringa Seed Oil, to help create healthy, strong, damage-resistant hair.
In this DIY video, Mai shows you her routine for safely creating a tousled, wavy 'do. (Check out her cool sectioning trick that ensures she protects every quadrant and layer of her hair.)
View this post on Instagram