The benefits of marketing yourself and your salon on social media? You'll reach a huge audience without spending money on pricey advertising; plus, the medium is viral, which means that the more strategically you post, the more potential for your message to spread. But flying by the seat of your pants and posting whenever you have a free moment can backfire: Some days, you'll have perfect pics and plenty of time on your hands to post and comment. And the next, you'll find yourself in radio silence on the internet because hours and ideas escape you. Creating a solid game plan for 2020 gives you a calendar to draw from, plus a schedule that guarantees social-media consistency. With the help of Joico Brand Story Teller, Olivia Smalley, we've built you a framework to breeze you through the year.
Pick the right platform
"You want to post on Instagram, of course. But recently, I've been getting into TikTok. I think all hairstylists should jump on this short-form mobile video platform, because it's growing quickly. My favorite pages to gain information are @larissadoll, @iamginabianca, @itsmrjladner, and @prettylittleombre."
Post your work
"Your social media account is a portfolio that potential clients can look at to know if you're the right fit for them. I always pose my clients against clean backgrounds and I frame them in the very center of the photo."
Educate your clients
"Teach the client something, whether it's how to style their hair or what products they should be using. Because every time they curl their hair, or use the hairspray you told them to use, they will think of you and they are more likely to come back and look for new content from you."
Hit a dual audience for the best reach
"I target both the industry professionals and the client. Some of my videos are educational and cover professional subjects, such as foiling techniques. But others are simple style tutorials that are more catered to the consumer."
Keep it timely
"I love to do seasonal hair tricks because because hair behaves differently in different weather. I also like to post travel looks and hacks, because I know that's the content I would be most interested in, as a consumer."
View this post on Instagram
INSPIRATION CALENDAR 2020
It's never too late to start. We've put together a calendar of potential content to get you going for the rest of the year. Then, round things out by adding in your own sales and promos, client photos, tricks, and tips as the months unfold.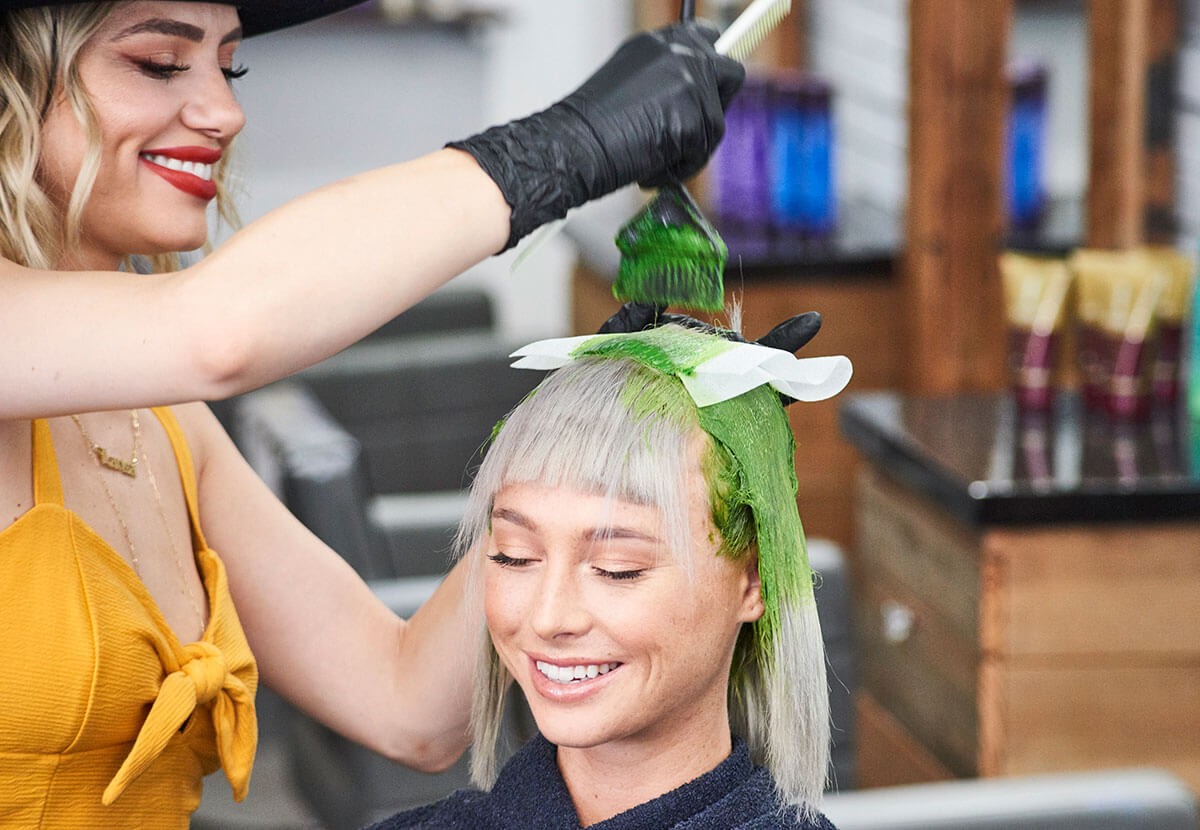 It's Optimism Month – the perfect time to introduce followers to the concept of embracing inner joi. Drive home the importance of feeling happy, inside and out.
Spring cleaning: Talk about the bennies of detoxing hair, with tips on using Joico Blonde Life Brightening Shampoo for a fresh start.
St. Patrick's Day: Fun holidays call for fun hair – like looks created with vibrant Limelight, a perfect shade from Color Intensity's LoveFest Collection created by Joico Brand Ambassador, Larisa Love.
Spring break: The perfect moment to post your best beachy waves creations.
Demo videos using Joico Beach Shake Texturizing Finisher: tips and tricks to rock that undone texture with instant separation and volume.
It's Stress Awareness Month: Give a nod to the importance of self-care – including neck-and-head massage at the salon.
Easter and Passover celebrations: Holidays that symbolize renewal and fresh starts are the perfect time showcase new trends and products, like the new Dream Blowout Thermal Protection Créme, a one-step speed styler that protects hair from heat damage, humidity, and unwanted frizz for a full 24 hours with deeply nourishing ingredients, including Manketti Nut and Safflower Seed Oils.
Music Festival Season: Playful looks with braids, waves, flowers, and more are perfect posts to harmonize with events like Coachella.
Memorial Day: A 3-day getaway and the official start to summer signals a need for travel-hair looks that are versatile and easy. Suggest buying mini-sizes of their favorite Joico hair-care products that will take clients on the road and through TSA in a snap.
Mother's Day: Gift certificates to the salon and pampering are big-ticket menu items right now.
Prom: Updos, curls, blowouts, manis…it's all fair game this month. Post plenty of inspo, tips, tricks, and use hashtags (#promlooks, #promhair) that will capture those eyeballs.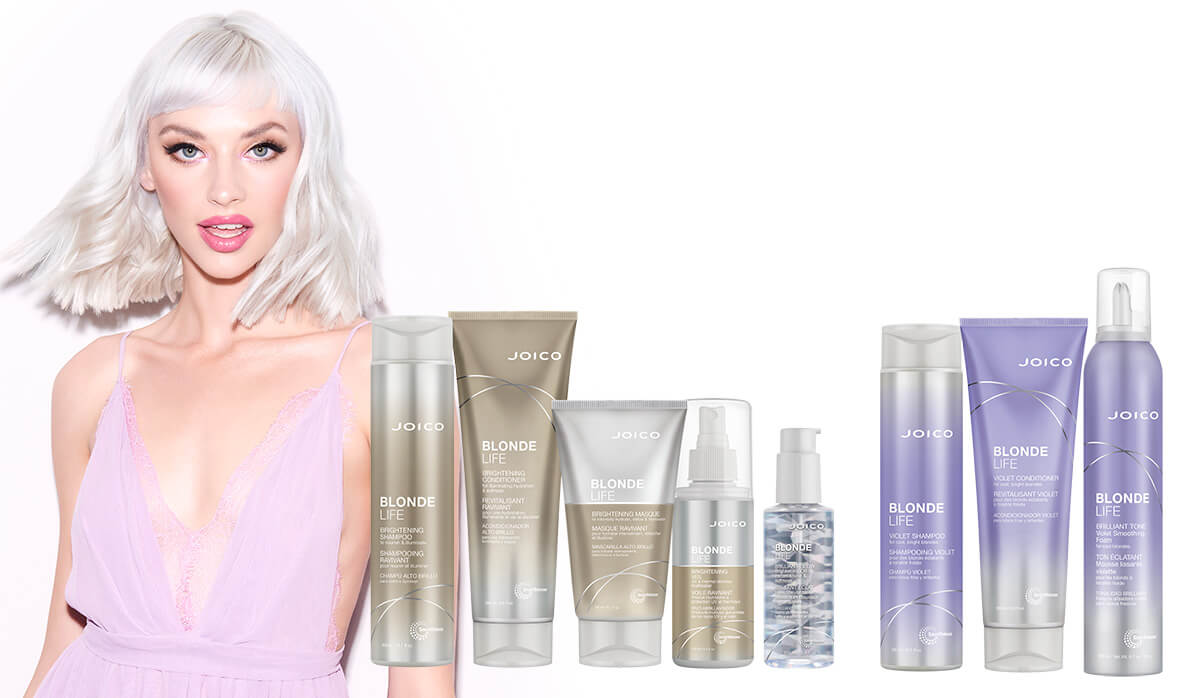 Father's Day: If you have a male clientele, now's the time to promote the perfect Dad gift card.
Graduation: Seniors clamoring for updos and sleek blowouts for their big stage moment will appreciate discounts to get them in the door.
Go big or go blonde: If lightening is in your wheelhouse, showcase hot blonde looks, and recommend your favorite Blonde Life products to keep things gleaming.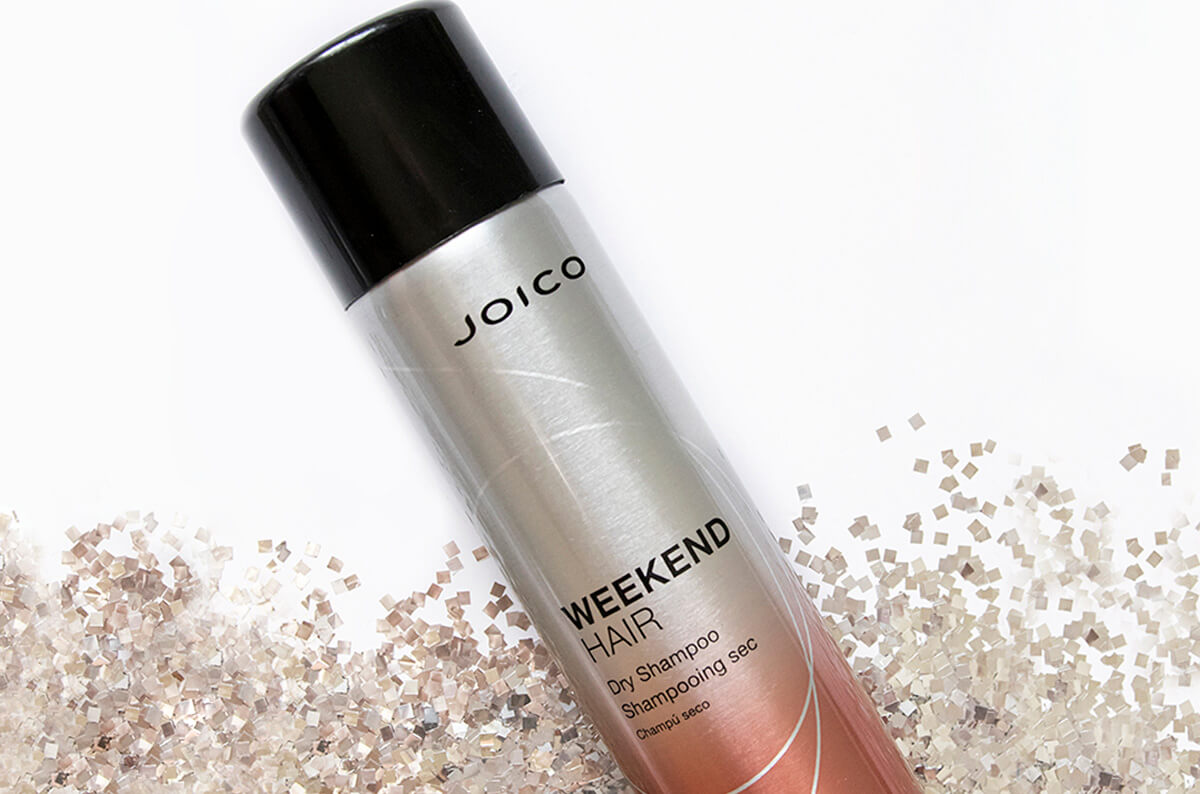 4th of July: The last thing anyone wants to do in the heat of summer is spend endless hours cleansing and elaborately styling their hair. Show followers how to use new Weekend Hair Dry Shampoo– a time-saving spray, stocked with unparalleled oil-absorbing ingredients and volume boosters, that delivers the clean, velvety-soft fullness of just-washed hair in seconds.
Bring out your braids: The summer season means everyone's clamoring for heat-proof hairstyles. Use the hashtag #braids to pick up even more followers.
Summer-blonde hair starting to get brassy? Kick those warm tones to the curb with Blonde Life Violet Shampoo and Conditioner. "The shampoo deposits just enough pigment to banish yellow and maintain brightness without turning your hair silvery or purple. And it's also great when silver hair takes on a yellowish tinge from minerals in the water," says Olivia Smalley.
Vacay time: Post your fav summer read, fav SPF, and fav hair-saver…like Blonde Life Brightening Veil. The UV and thermal protection will safeguard your fragile strands; and it's a leave-in conditioner, which makes it excellent for detangling after swimming, and making those baby hairs stay put.

Back-to-school promo time: Stock up on stylers, offer discounts on 'dos, and tease the concept of deeper fall color…it's all coming down the pike.

Tackle dry, split ends: Summer does a number on strands, so show followers those hands-on demos of Defy Damage in action.
Fall color: Market your most gorgeous creations of deeper, richer hair-color and tease trends coming down the pike. Check Joico's #BackBarBlog for the latest ideas and inspiration.
Senior pics: Now's the time for perfect hair and perfect photos. Promote luscious fall highlights/lowlights, blowouts, and trims.
Introduce clients to Dream Blowout Thermal Protection Créme, the new one-step speed styler that protects hair from heat damage, humidity, and unwanted frizz for a full 24 hours with deeply nourishing ingredients, including Manketti Nut and Safflower Seed Oils.
It's Breast Cancer Awareness Month: Promote pink (Color Intensity's Love Aura Collection in Hot Kiss is perfect), and plenty of self-care.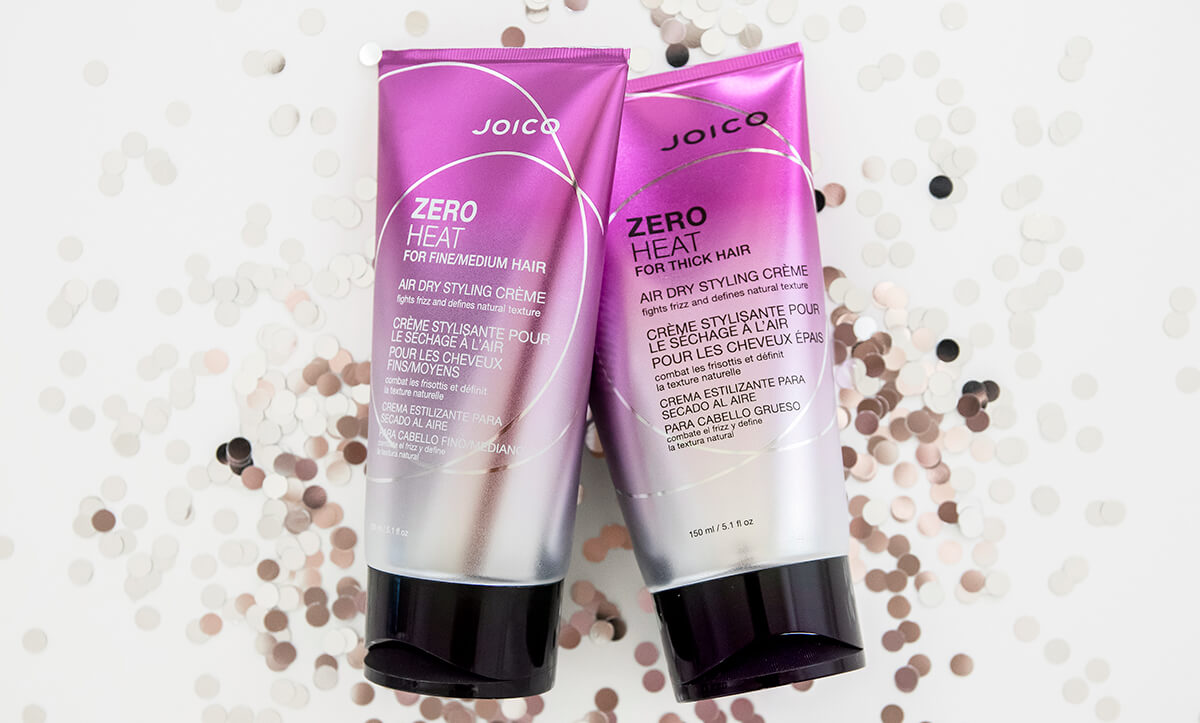 Have fun with Halloween: The most creative costumes call for the most creative hair, so show off your handiwork with "lookalike" styles – from Gaga to Jessica Rabbit.
"Weather-proof" strategies: The season's drizzle wreaks havoc on hair that's prone to frizz. Show followers the new no-blow-and-go solution for beautifully frizz-free, air-dried hair: Zero Heat Air Dry Styling Crème polishes, controls, and enhances hair texture, while reducing drying time and extending the life of vibrant color. (Available in "fine-to-medium" and "thick" formulas.)
National Gratitude Month: Embrace joi and give thanks to your followers, your clients, and your employees. Consider a promo deal of free product gift with every service.
Tackle dry hair: Indoor heating is cranked up now, which makes it the right moment for hair treatments that infuse each dry, dull strand with a serious boost of hydration. Let your followers know about our new coconut-water-stocked HydraSplash Collection – Joico's radically different Shampoo, Conditioner, Gelée Masque, and Replenishing Leave-In treatment; designed to thoroughly replenish moisture, shine, and softness without weighing hair down.
Burnished fall hair-color portfolio: Show off your finest red, ginger, chestnut, and copper creations. Then follow up with shampoo/conditioner suggestions to lock in vibrant, investment color: Color Balance Blue keeps brunettes free of brassy tones; and Color Infuse Red revs up radiance of gingers.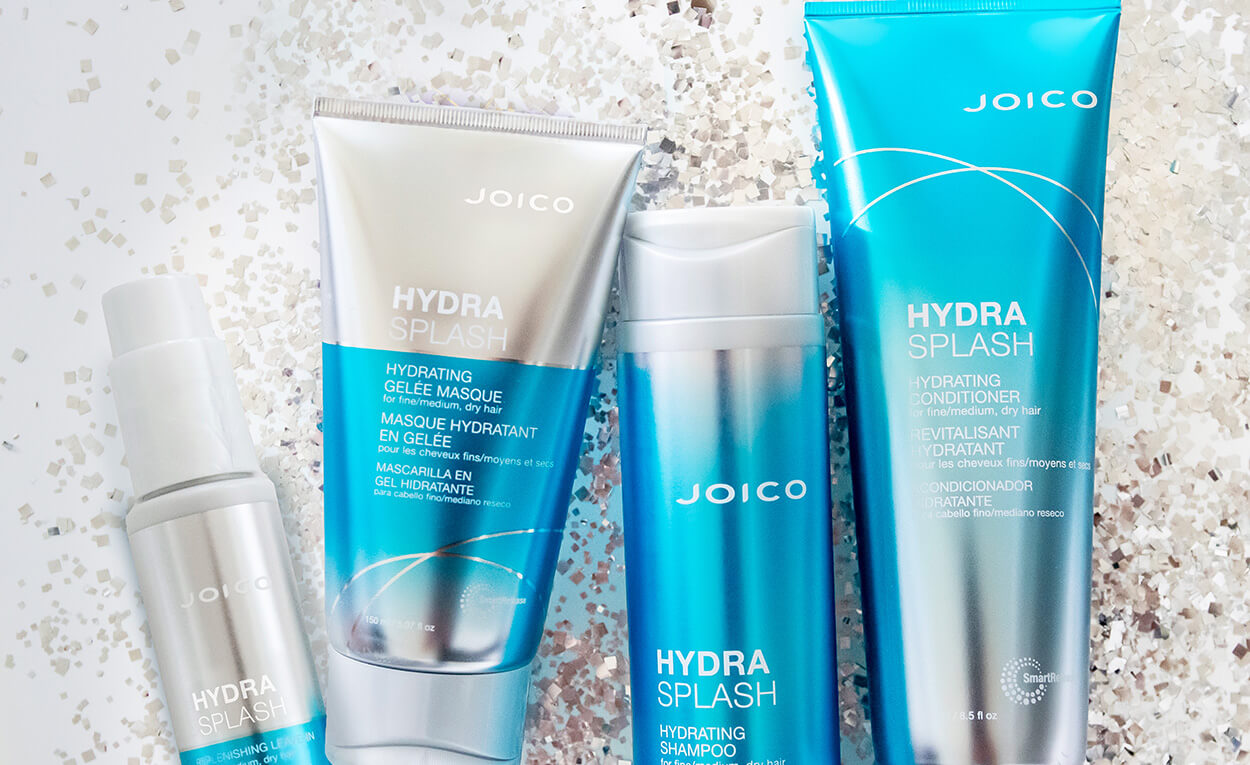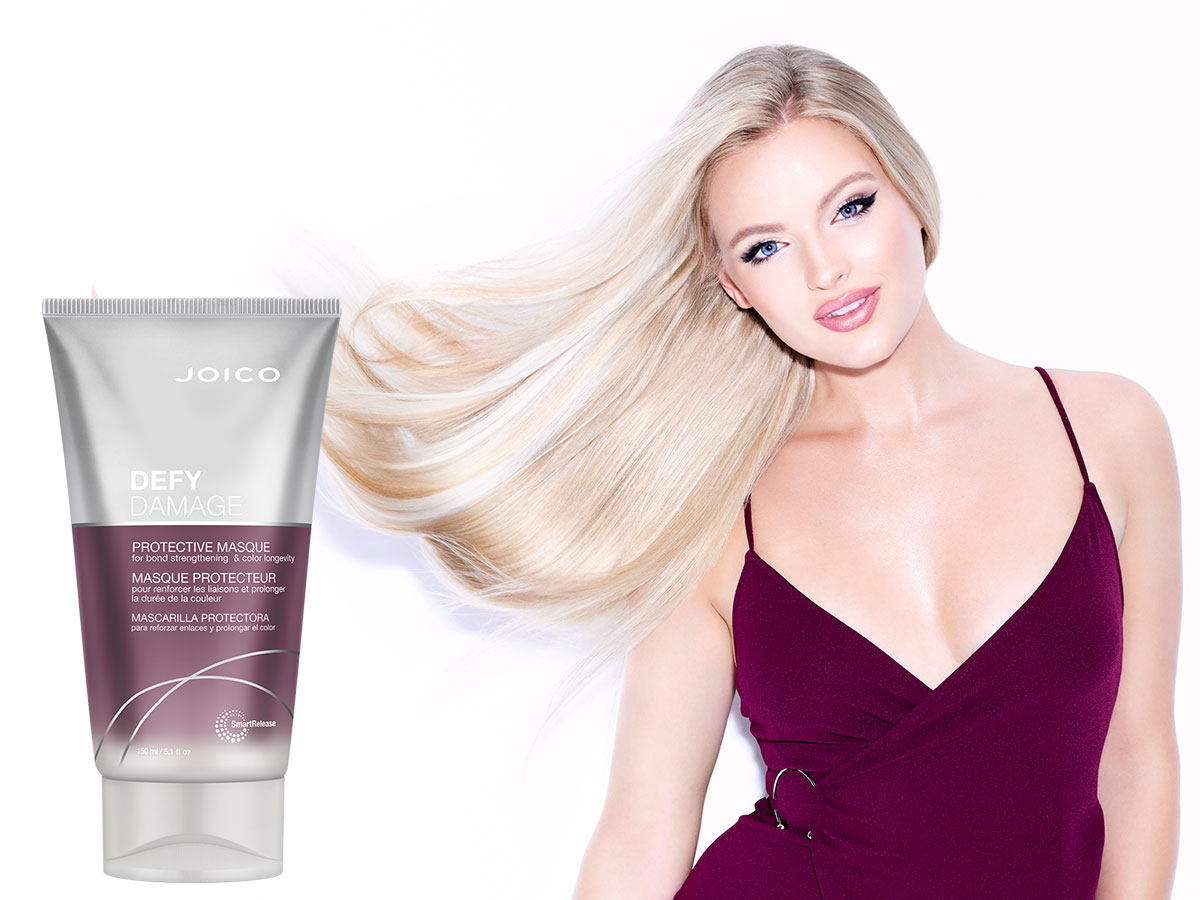 Treat followers to 12 Days of Holidays Looks, featuring your most alluring updos, glam accessories, and radiant color techniques.
Consider offering a gift-with-purchase deal this month.
Give back to the community, and spread the love by sharing those joi-ful moments on your social media channels…encouraging others to do the same.
Shine and Sparkle: As New Year's Eve approaches, educate followers on how to put the gleam back in party hair. Post healthy-hair photos after a Defy Damage treatment, and the amped-up shine that comes from just one application of Luster Lock Instant Shine & Repair Treatment.