Defy Damage
Protective Conditioner
For bond strengthening & color longevity
Replenish moisture and build resilience every day without weighing hair down.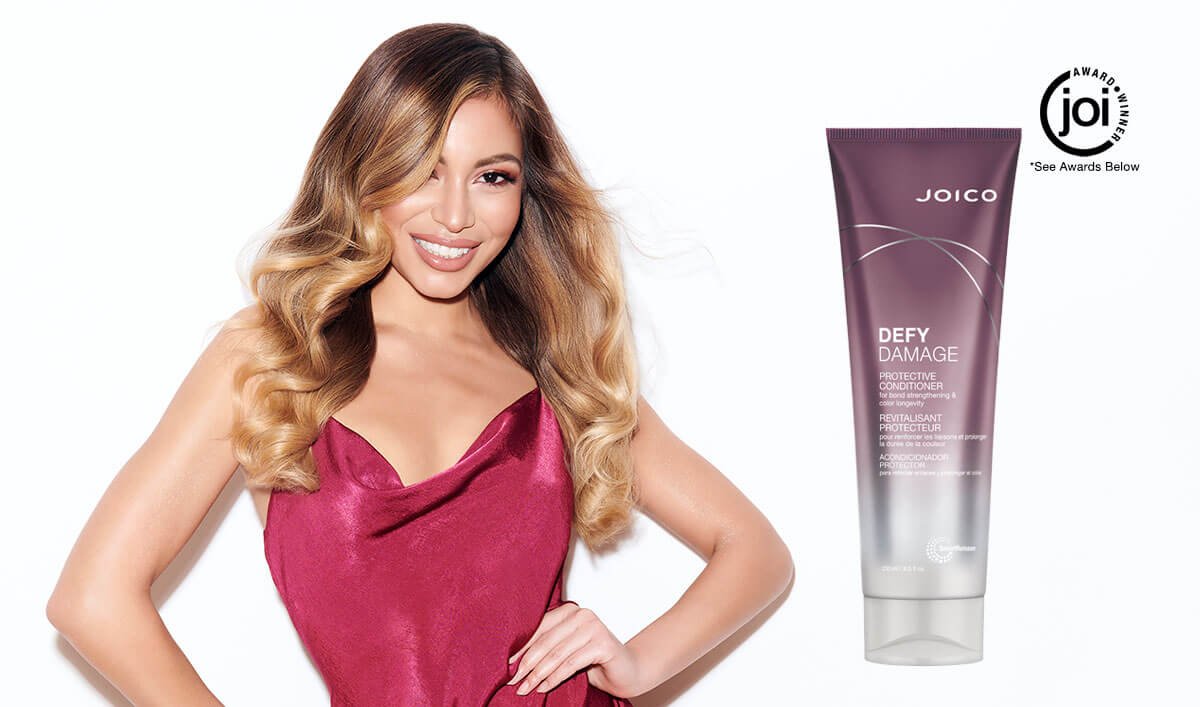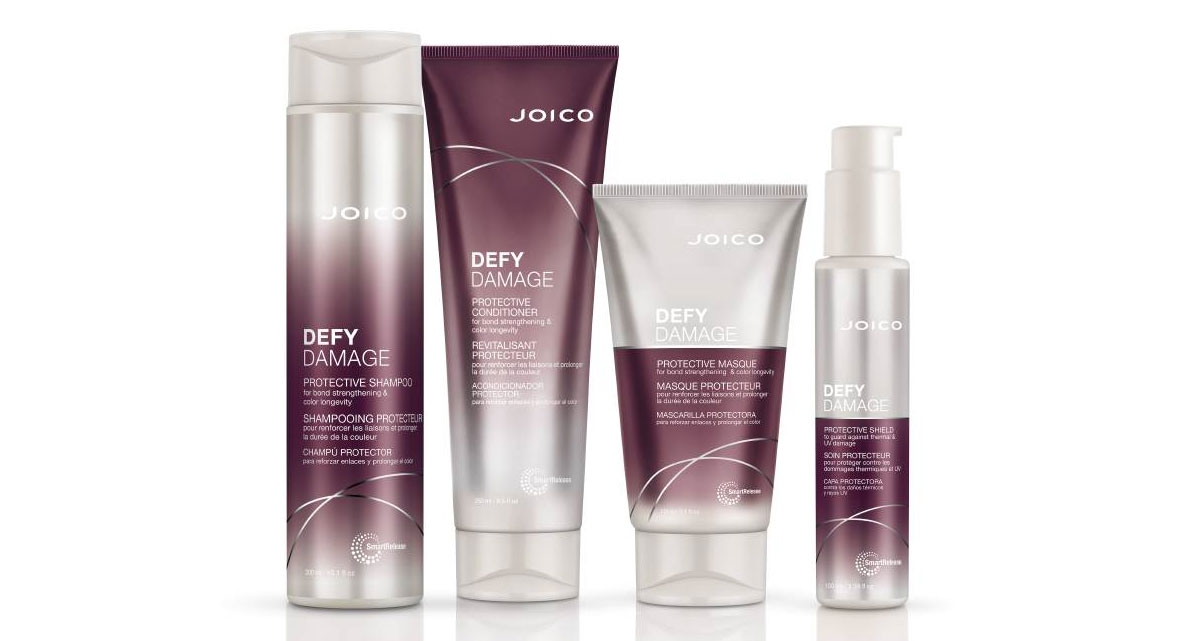 Here's Why You'll Love It
Helps prevent and protects from daily damage
Leaves hair soft, shiny, and healthy
4.5 out of 5 stars (based on 81 reviews)
All I got to say is wow. My hair feels so much softer and the smell is so good. I believe this will help my hair get healthier.

"This shampoo and conditioner set will make your hair healthier than it's ever been during these cold winter months. If you style your hair with a straightener or an iron, this shampoo and conditioner will keep your hair strong. It smells fantastic, which is always a plus. It also doesn't leave your hair greasy or weighed down." — Avery Thompson, Senior Entertainment Editor
Directions: Apply to clean, damp hair. Leave on for 1-2 minutes, then rinse thoroughly.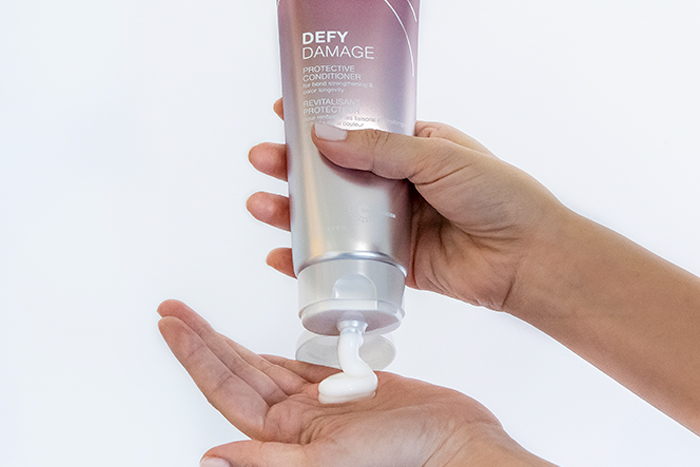 Cutting-edge technology, merged with powerful protectants, join forces to create hair that's brilliantly resilient and healthy-looking.
NEW SmartRelease Technology
Our one-of-a-kind liposome delivery system packs a punch by continuously releasing a trifecta of healthy-hair ingredients—Rosehip Oil, Arginine, and Keratin—to help repair, strengthen, and protect hair from the cumulative effects of daily styling.
Protective Lipid
The exact kind found in healthy hair—acts as the first line of defense to help prevent thermal, chemical, styling, and UV damage. Results are visible with the very first application
Moringa Seed Oil
A rich source of antioxidants, Vitamins A and E, Zinc, and Silica—all fundamental to creating healthy, strong, damage-resistant hair—helps to boost shine and softness.
Arginine
A smart-bonding molecule with both positive and negative sites, helps to strengthen hair bonds and encourage bond renewal.
This conditioner is pretty good and does an effective job but I just can't get past the smell unfortunately. Love Joico products but it's far too floral for me so I won't be purchasing it again.
This is the only conditioner I have found that genuinely leaves your hair feeling soft and nourished without the harsh greasy residue left over. My hair doesn't feel waxy when I'm finished with this product and that is a huge bonus for me.
I have had coloured hair consistently for over four years and across that time I've used a variety of different hair products I've even used Joico on occasion but this was one of the times that I knew after one week that this product wasn't for me.
I have thin shoulder length dyed hair and after consistent bleaching I find the ends of my hair can be rather dry but I still tend to have greasier hair near my scalp. Knowing this I used on a small amount of this product on my hair mostly near the ends but I found it to be hard to rinse out and the product clung to my hair even after drying leaving it greasy looking and feeling. I tested this product for over three weeks to see if this was just the transition period but it never improved and my hair consistently looked and felt gross. I've never been happier to switch back to my old products.
Beware if you have an oily scalp and dry ends this product may not work for you.
I received this product for review from the Chickadvisor Review Club.