How many times have you looked at hair products, trying to decide between two that seem to do the same thing? Our new series – Take Two! – is designed to alleviate that shopping confusion by showing you how targeted products can achieve very different results – even if they seem like twins at first glance.
Case in point: Joico Body Shake Texturizing Finisher and Joico Hair Shake Liquid-To-Powder Texturizing Finisher. The names may sound the same…but that's where the similarities end. Joico Global Brand Storyteller (and self-proclaimed Instagram beauty test subject) Olivia Smalley, makes a pretty convincing case for slipping both of these instant stylers into your beauty bag; check out the two very different effects she creates on her own hair.
TEXTURIZING FINISHER
Get the body you've always wanted with the plush, airy, bombshell volume of Joico Body Shake Texturizing Finisher — the buildable spray that's never stiff or sticky. Delivering a bouncy, velvety finish and the freedom to touch and retouch, you'll have fullness, fluidity, and pollution protection in one unique texturizer. One of the reasons you'll love it: This innovative texturizer gives the look and feel of full, naturally thick hair without a trace of powdery residue.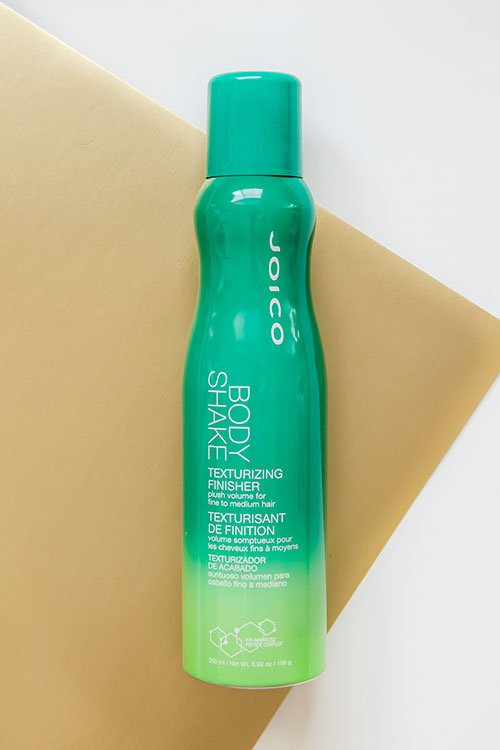 Instant lift, plush volume, and texture
Dries quick and lasts all day
Creates a great foundation for any updo
Thermal protection up to 450° F (232° C)
HOW OLIVIA USES IT:
Joico Body Shake Texturizing Finisher is a dry aerosol formula; and Olivia loves using it on both the day and the day after she's washed and styled her hair. It provides body, texture, and a bit of separation. To apply, Olivia simply tilts her head to the side and sprays Body Shake into her hair, scrunching the layers upward to maximize volume. The look is piecey, full – and "mild," as Olivia likes to say.
LIQUID-TO-POWDER TEXTURIZING FINISHER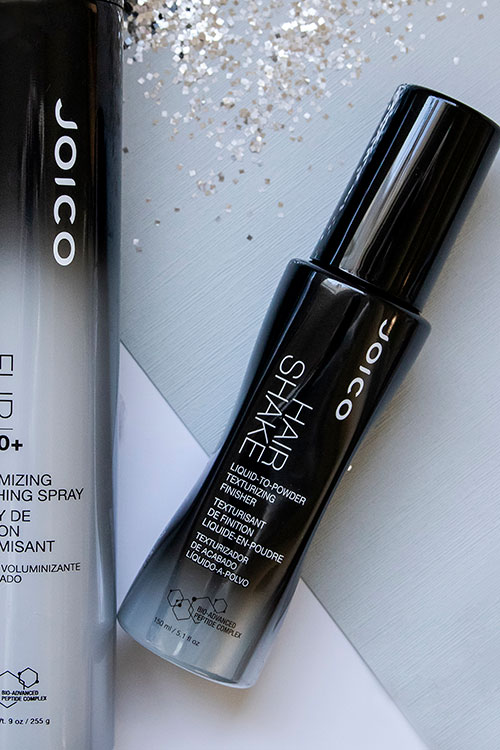 Instant lift, fullness, and texture
Quick-dry with a satiny powder finish
A great foundation for any updo styling
Stainless-steel ball technology to ensures a perfect balance of powder and liquid
How Olivia uses it:
"Joico Hair Shake Liquid-To-Powder Texturizing Finisher comes out of a pump-spray and will be wet when you apply it to your hair," explains Olivia; "but it dries really quickly." A favorite styler for day 3 and beyond, Olivia sprays the product into her hair so it's fully saturated. Immediately afterwards – while hair is still damp – she smooths strands with her hands, scrunching upward as she goes along. This strategy calms the frizz that crops up several days after a shampoo, and still provides volume, texture, and separation.
View this post on Instagram